Second instalment of my Six Nations of Food, it's my take on the fantastically talented Jason Atherton's Mediterranean Chicken which follows on from my Toad in the Hole with Onion Gravy and Champ. I couldn't resist posting this one, Jason's a chef I really admire and this is a cost effective easy to cook recipe.  You can find the original here, this recipe is ideal for cooking in batches and is really inexpensive to make.
I know we're on the last week of the six nations but I'm going to extend our 6 Nations of Food for a week or so to fit in the other three nations.  I hope Wales beat Italy today, to gain a little self respect back after last week's shocking game against England 😆
The Recipe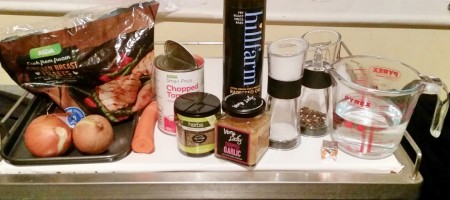 This recipe is simple, carrots, onions, chicken breast, garlic and tinned tomato and stock.  Of course the good old salt and pepper and that's it, I've served mine with some boiled cauliflower but Jason serves his in the original recipe with potatoes.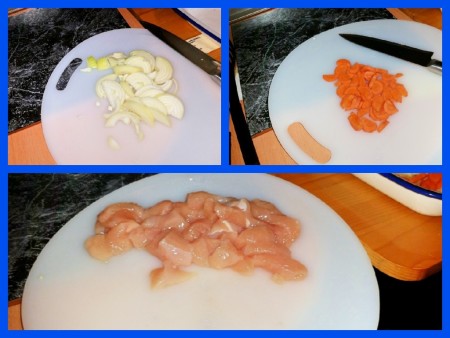 Yep you've guessed it, chop up all the ingredients and set them aside for later lol.  Chop the onions and carrots and place them in a container for later, then chop up the chicken into bite sized pieces, when chopping up chicken remember to adhere to the guidelines.  I'm not going to lie, even though I'm a butcher's son and nothing about meat makes me squeamish – chicken safety scares me…. don't take risks, cook it thoroughly and follow advice.
I can't stress how much easier cooking is when you chop everything up first, the chef's call it mise en place which is French for "putting place"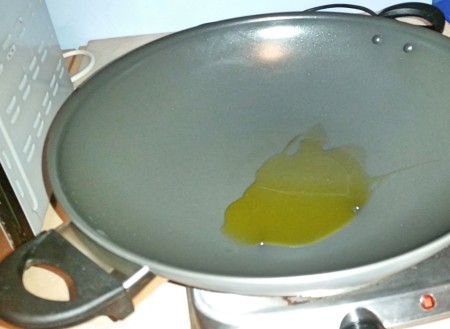 Heat oil in a pan or a wok, I've used Rapeseed Oil but you can use olive oil or vegetable oil.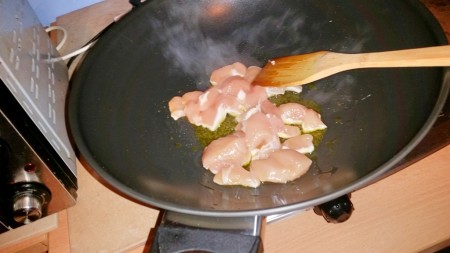 On a medium heat, fry the chicken pieces until they're brown all over, don't have the heat too high because you're going to cook them again later.  You could say you're sealing the meat, once you've done that set them aside later, use a slotted spoon to scoop all the chicken out.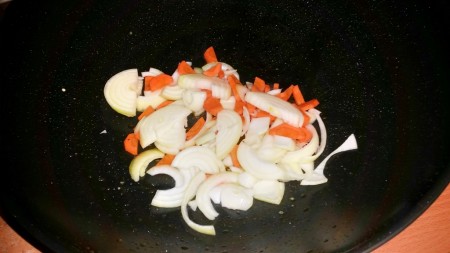 Once you've taken the chicken out add the carrots and onions and a good grind of salt, if you're using table salt add a teaspoon of salt and cook them for around 9 minutes.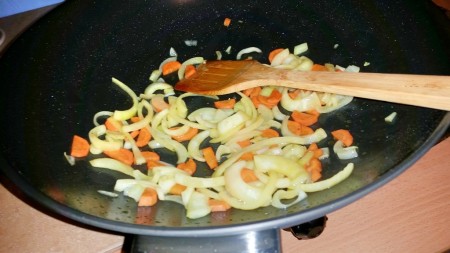 Cook the carrots and onions until they have soften.  It's going to be hard with the carrots to get them to soften but don't worry because the process isn't finished yet.  This stage usually takes around 7 – 9 minutes to carry out.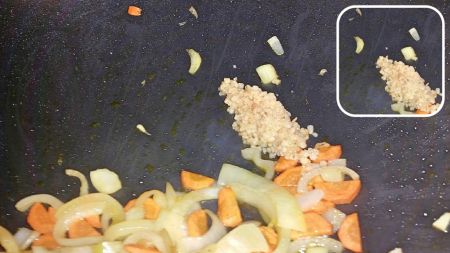 Because I have difficulty using a garlic crusher and I don't have James Martin's knife skills I use lazy garlic, add a couple of teaspoons to your dish, you can add more if you want to,, I'm a garlic fan so I added three teaspoons..
Give the garlic a good stir and cook for a few minutes before we move on to the next stage.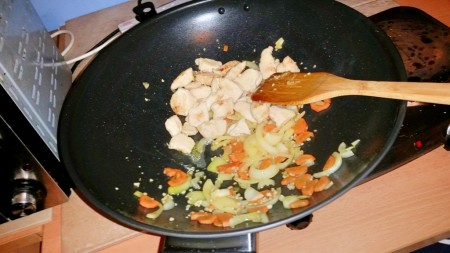 Add all the browned chicken back and stir thoroughly, make sure when you're adding the chicken you add all the juices left on the plate back into the saucepan/wok.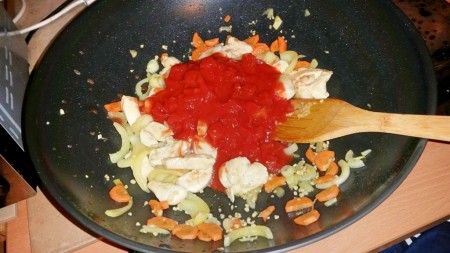 Add a tin of tomatoes and stir thoroughly to combine.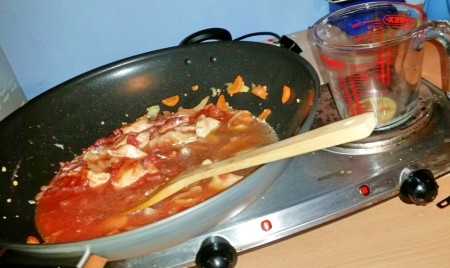 Add the stock to the pan, if you've got home made stock use that if not, like me, use a stock cube with 250ml of water.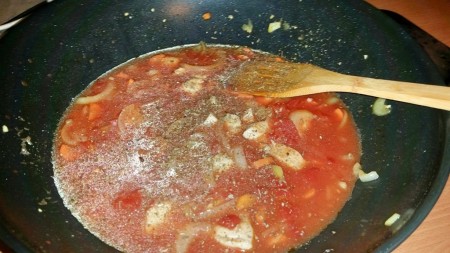 From the carosel I've used in previous recipes I added a good shake of mixed herbs, you could add fresh Basil, Parsley or Oregano to this recipe – as it's Italian.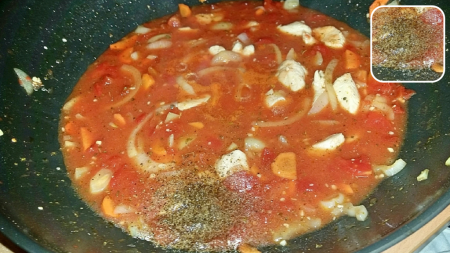 As you can see from the inset photo I've whapped a load of salt and pepper in this dish because I like it, most people could probably do with less salt but it was enough for us, and I love pepper.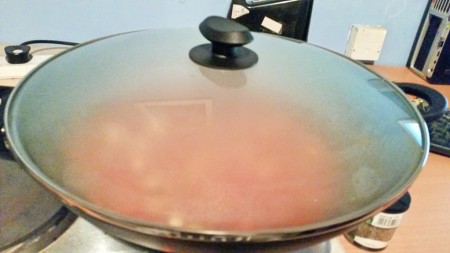 Cook it until you're sure the chicken is cooked and the sauce is to the consistency you want it.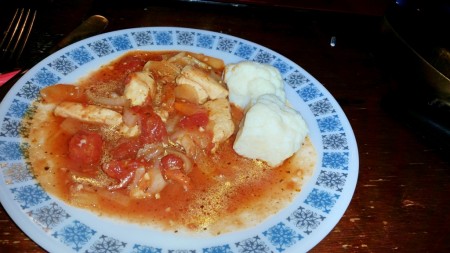 Jason served his with potatoes, I've served mine with Cauliflower, why I hear you ask… wait and see!
Low Carb Diet
I'm on this Low Carb diet for a fortnight, to try and lose weight, I'm not going to eat pasta, rice, bread or potatoes for a fortnight.  Now you know me not eating potatoes is going to kill me….  but onwards and upwards.
I don't know if it's going to make a difference but we're going to give it a go, that's why I've moved to the ole' Cauliflower instead of Jason's spuds.  Anyone got any help????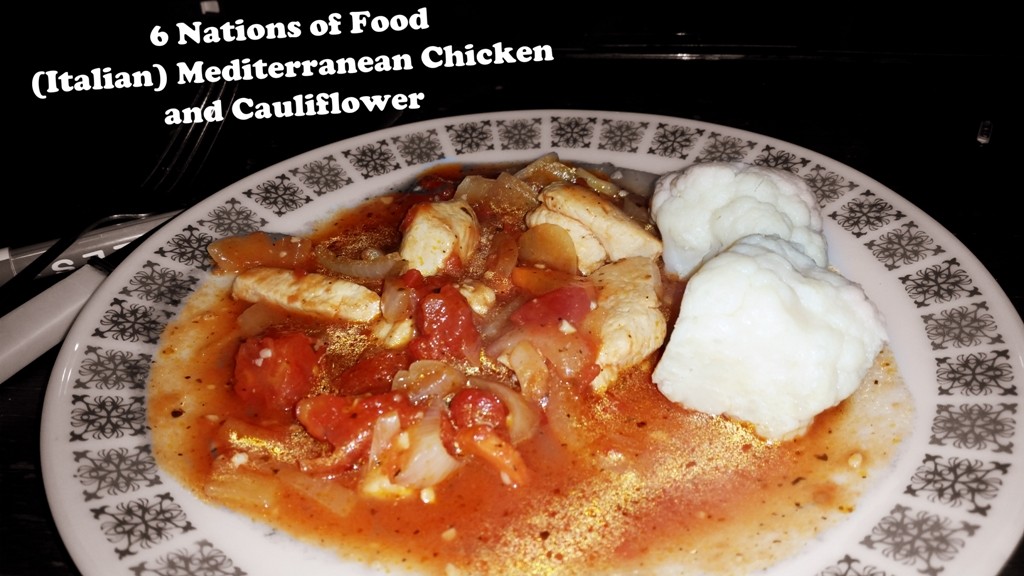 Coming up we've got Eggs in pots (oeufs en cocotte) from Rachel Khoo, they're French don't you know lol.  Hopefully soon we'll have some free range eggs from Gemma's eggs, they taste fab!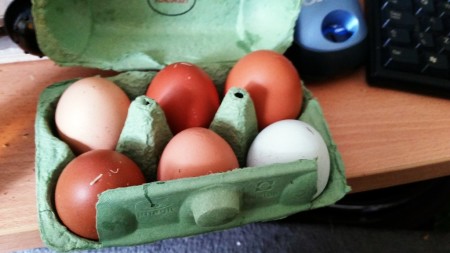 Give this recipe a go, it's really flavoursome, the herby garlicy sauce is excellent, I'm suddenly loving chicken again and I genuinely love cauliflower, it's one of my finds from the decade of 2010's but it doesn't replace potatoes sadly – do you feel my pain?
I'll be back on Tuesday with my Time-Saving Tuesdays review of Weight Watchers Hunters Chicken.
Remember to get in touch, you can visit our social media pages below, or subscribe to the blog for regular updates.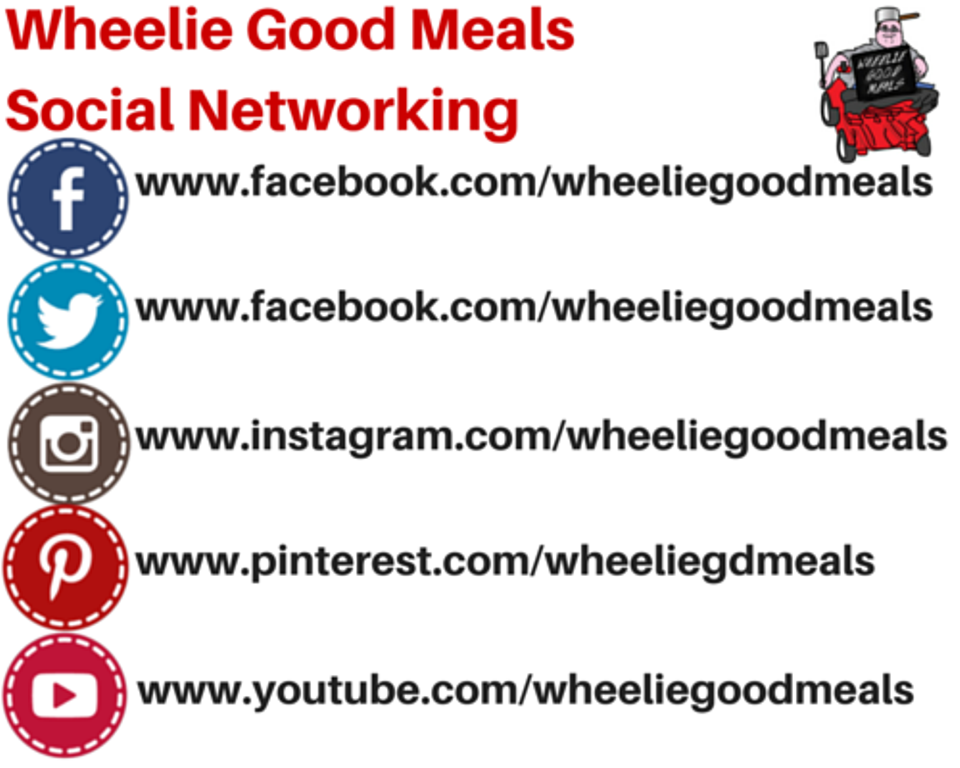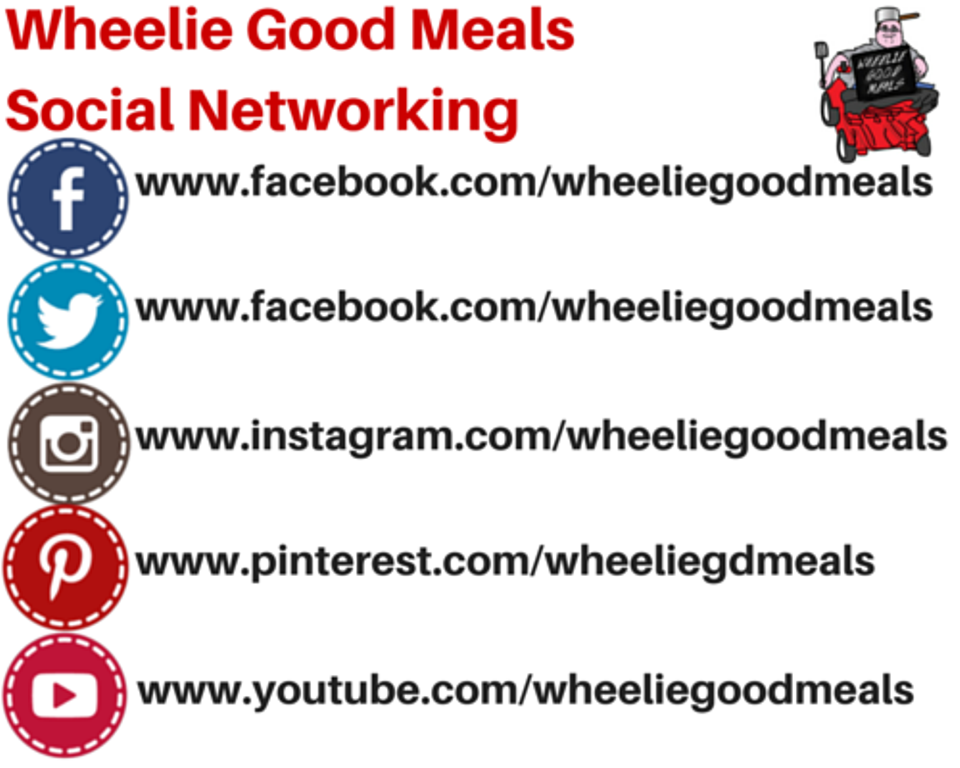 Enjoy the rugby today, see you Tuesday