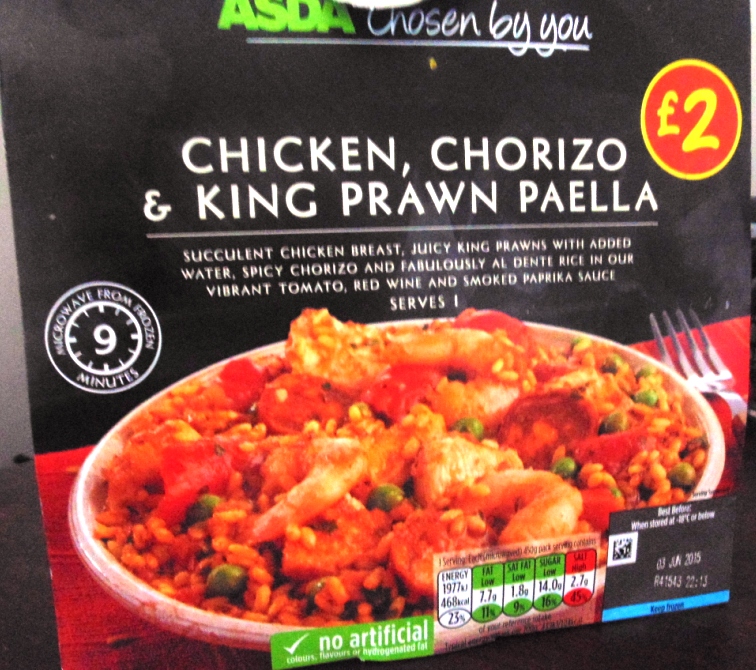 Two posts in quick succession, I'm pushing it this week – you can tell I can't sleep O_o.  Ok, I know I'm a little late, but I've been a lot later lol 😀
So we're off to Spain this week on our travels in search of Ready Meal loveliness and a Chicken, Chorizo and King Prawn Paella (from Asda not Spain 🙂 )! Just like the Italians are inform us of the correct way to pronounce bruschetta, the Spanish are equally as keen we get the pronunciation of Paella correct. It's pronounced Pah – EH – ya the double l makes the sound of a y. This is part of the Asda Chosen by you range and is described as being:
Succulent Chicken Breast, juicy King Prawns with added water, spicy Chorizo and fabulously al dente rice in our vibrant tomato, red wine and smoked paprika sauce.
The nutritional content of this Ready Meal can be found below, at the end of the Ready Meals Monday series, which is coming up at the end of the year (I know don't get upset it will improve as Micro Mondays <title to be announced> 💡 ) I am going to be giving a breakdown of the calories and fat content of all the Ready Meals we've reviewed: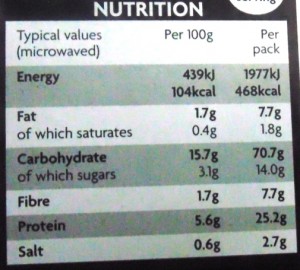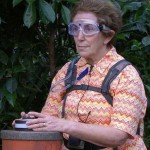 The sauce was (as described) tomatoey with a slight hit of paprika, the prawns were nice but I felt the dish was let down by the vegetables. The vegetables were harder than Edwina Currie doing a Bushtucker Trial. In the same way I thought the chicken was tougher than leather and was quite difficult to eat. Now, naturally this may have been the way I cooked it but I followed the packaging instructions (below):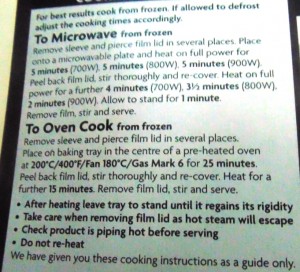 I've hinted in previous that I'm overcoming my aversion to Peas but this hasn't helped. The peas were like bullets and I really had difficulty eating them, I was also put off by the skin on the pepper which kept getting stuck to the roof of my mouth.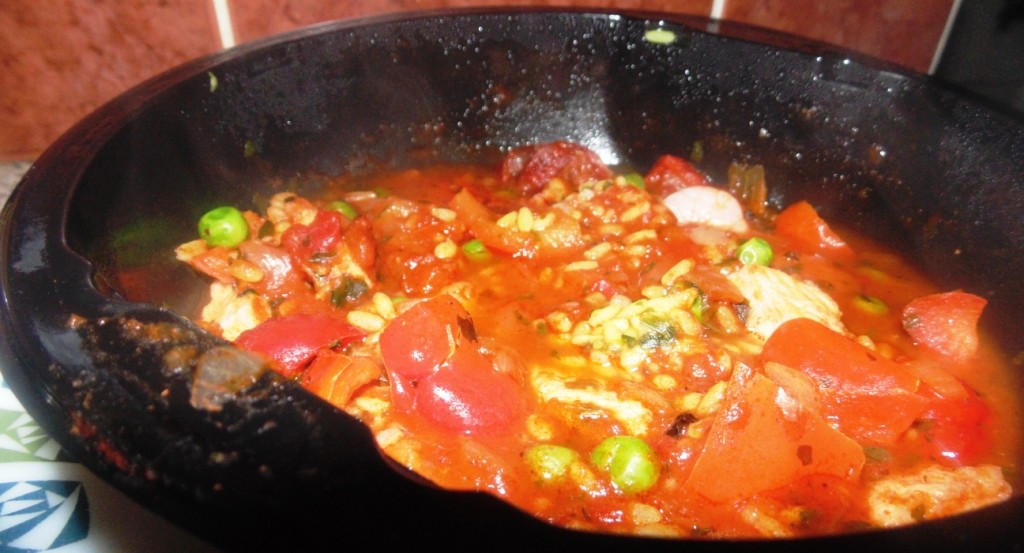 I personally felt there was a lot of food here for one person – even for a fatty foodie like me so I shared it with my mother. She really enjoyed it and would order it again, or at least eat it again if it had been ordered. With this in mind I've given it a five out of ten. There were elements I liked but probably would have given it a 3/4 out of ten, my mother liked more aspects of it than I did and would have probably given it a six, so we met in the middle… I'm nice like that

In the last few weeks we've visited India, the West Country, Lancashire, Thai Land and now Spain. Where will our Ready Meal Monday journey take us next week? Will I get it in on time? These are all questions you'll have to come back to find out. Remember we have our #StrictlySuppers coming up this week and we'll be going for more of a snack approach (I bet you can't wait to find out now what it'll be)!  Don't forget to check our other #StrictlySuppers recipes, for example the Char-Char-Char-Grilled Chicken from the first week was a corker and would have easily scored a "Ten From Len"
Why not join us on all our social networking pages for sneak previews, updates and much more. Well as they say in Spain "adiós y hasta pronto" (goodbye and see you soon!) 😎