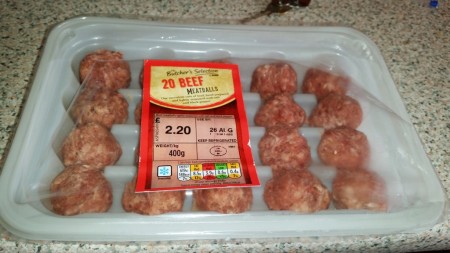 Here's a bit different of a difference, my mother's obsessed with these meatballs, she buys them quite regularly and either serves them as meatballs or squashes them into burgers…. bizarre I know lol!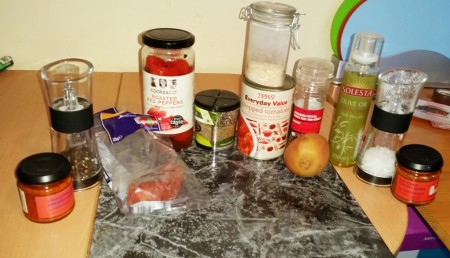 I'm unsure whether this should come under the "Waste Not Want Not Wednesday" because these ingredients were leftovers from the Pizza Pies I made, but it's also quick and easy so it's a win win! Before we start cooking chop the chorizo, roasted red peppers and the onion, I've cut the onion into half moon and the chorizo into chunks.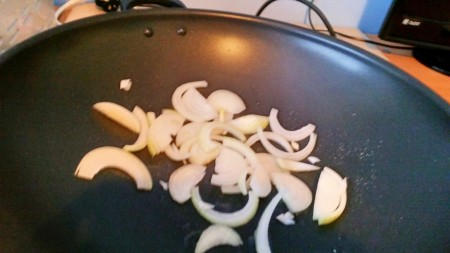 I had some Oil that came in a spray bottle, spray a light covering on the pan and heat. When the pan is warm add the onions and fry them until they start to soften.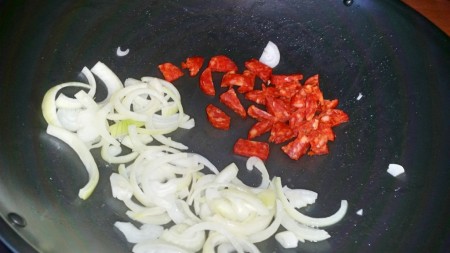 When the onions start to soften add the chorizo and stir, you'll need to cook them until they start to soften and also the oil from the chorizo comes out.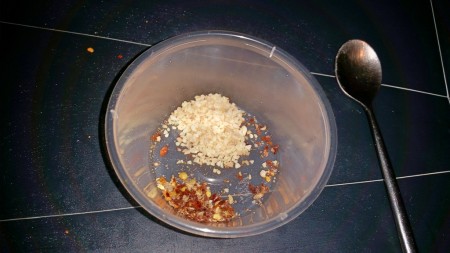 In a small bowl add 1 tsp of ground garlic and a large grinding of chilli flakes. Give them a mix and set aside.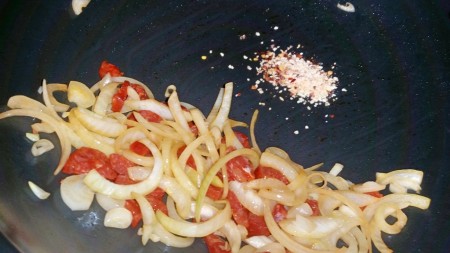 Add the chilli flakes and garlic to the pan and stir thoroughly to combine the onions, chorizo, garlic and chilli.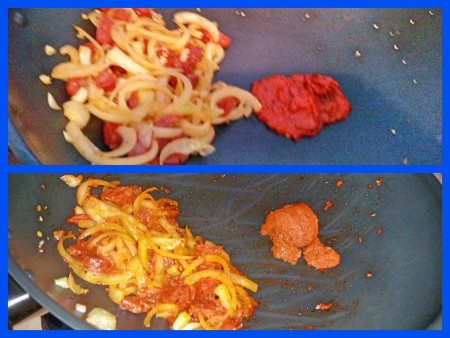 Add the Char-Grilled Red Pepper and the Sun-Dried Tomato Pastes and stir thoroughly, allow the ingredients to mix together and get to know each other, the party is starting now!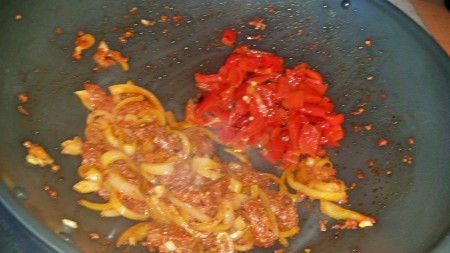 Add the roasted red pepper and stir thoroughly to combine all the flavours, these are some of my favourite ingredients and it's shaping up really nicely now.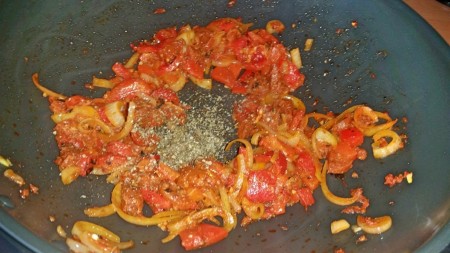 Add the mixed dry herbs, if you don't have a packet of mixed dry herbs you could use oregano, basil and coriander in equal measures.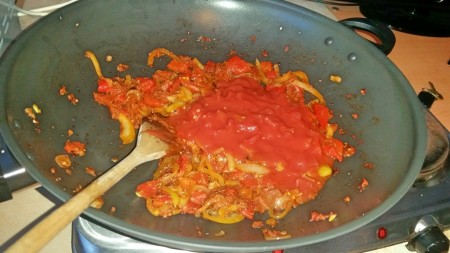 Pour in the tinned tomatoes and mix thoroughly, allow everything to come to temperature. You can add water if you want more of a sauce, or add a bit of stock if you want to make some up with a stock cube.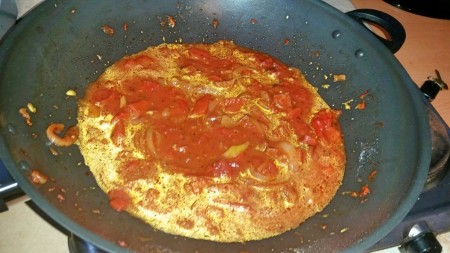 Allow the mixture to simmer and come together nicely, turn the heat down and just check it from time to time.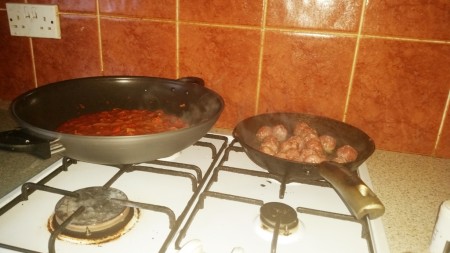 Fry the meatballs in a pan with a small splash of oil, you want to cook them until they start to brown all over, you're going to finish them off in the sauce so don't worry too much.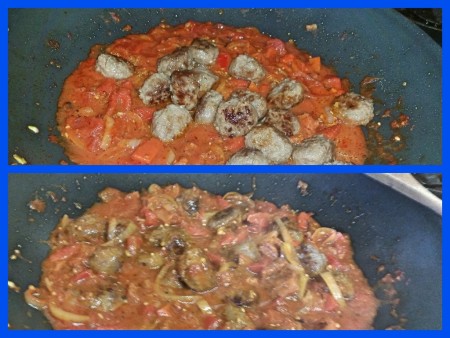 Once the balls are brown add them to the sauce and mix through when you stir everything, do it gently and to ensure that you don't break the balls up.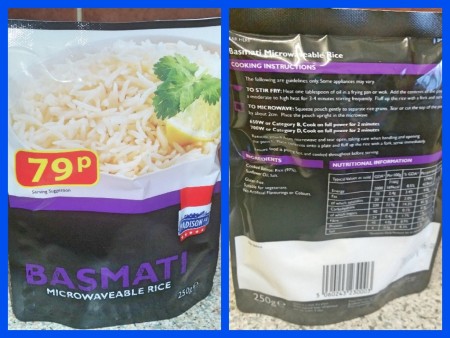 Serve this with some quick and easy basmati rice, use the type that you can cook in the microwave and it'll be ready in next to no time.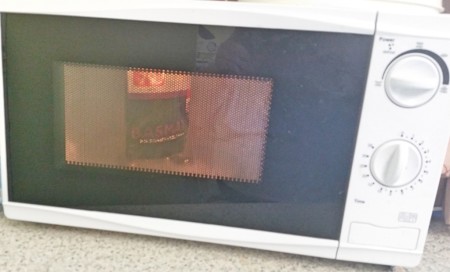 The microwave is a great asset to a time starved family, I'm going to be featuring recipes that can be cooked in the microwave, like our Homemade Microwaveable Tomato Risotto. If you've got any microwaveable recipes then get in touch, I'd love to see them and try and recreate them.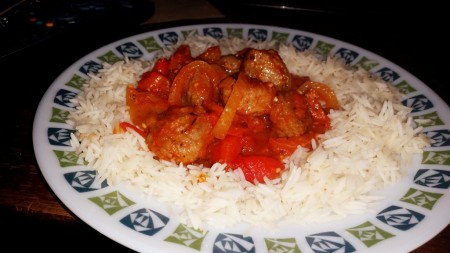 I really enjoyed this, it's very similar to the Sausage Meatballs in a Spicy Tomato Sauce I made in September last year. It's really enjoyable, slightly spicy and a great to use the meatballs, they're handy to have in the freezer , they can be defrosted and cooked quite easily.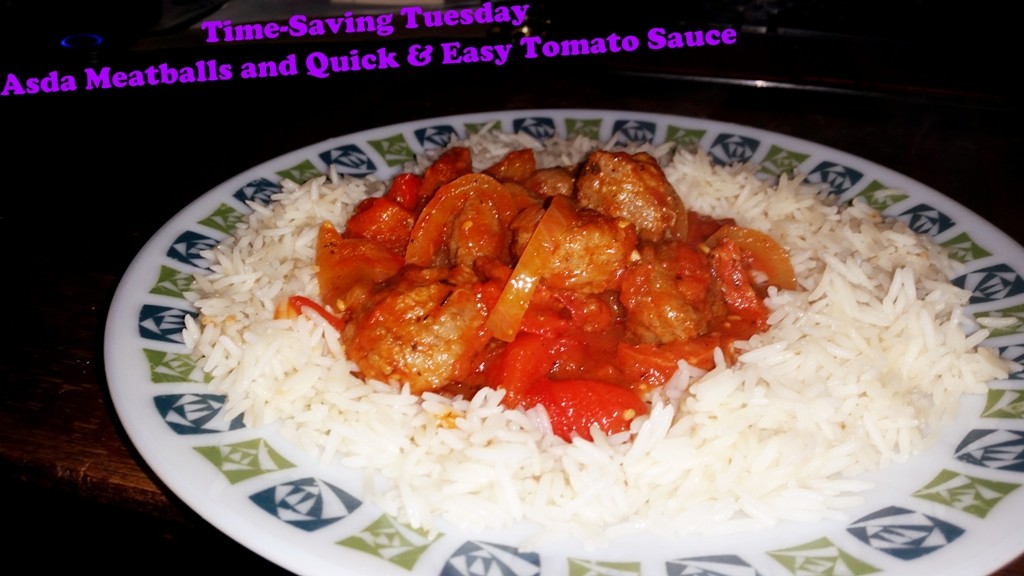 I'm back to normal now, and on time 😆 what more can I do! I hosted a dinner party a couple of weeks ago, so I'll be blogging about that on the weekend, more to come next week with a review and another recipe 😀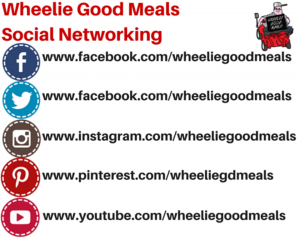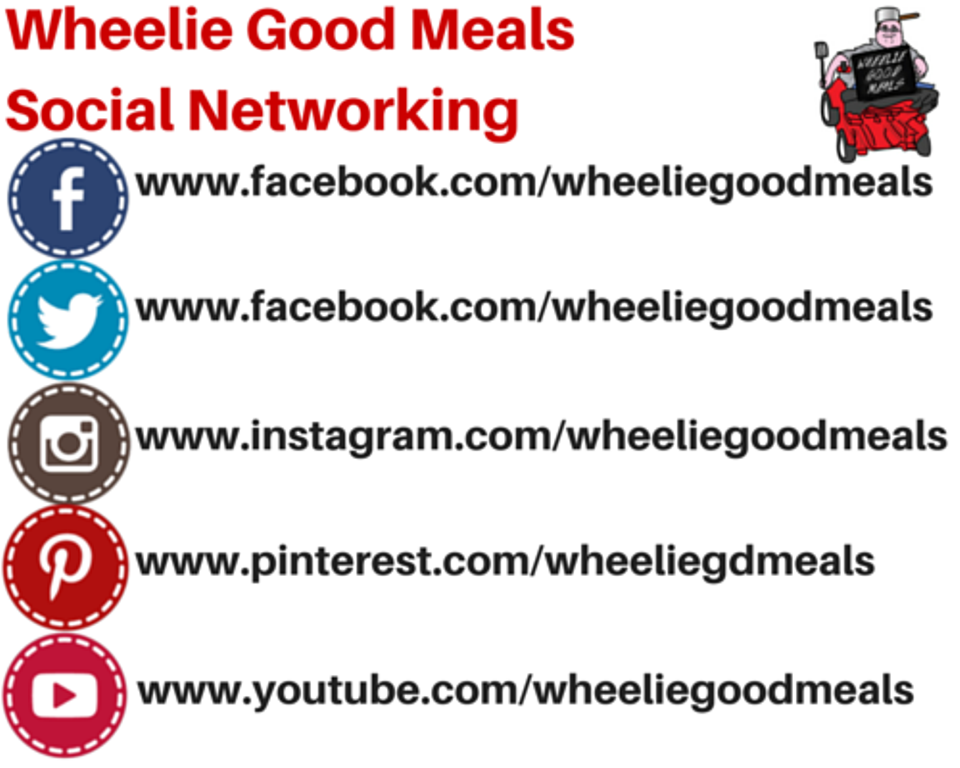 I'm going to be doing lots over the next few weeks, so will keep you updated even hoping to finally get my youtube videos up and running… here's hoping 😆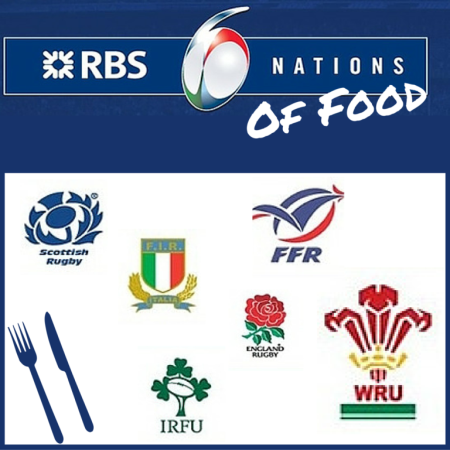 Have you been watching the six nations, I'm going to try and cook something from each of the countries involved so brace yourself for a bit of welsh cakes, pasta, toad in the hole, Kedgeree, champ and something French…. six nations of food, happy days!
See you soon