It's Strictly time guys and dolls! Racking my brains on how to start this I thought of SALASA!!! I know I did it for Strictly Suppers #3 last year but the recipe is different and it's a different use for the Salsa…. so read on!!!  This is Salmon topped with Salsa Verde steamed with white wine and olive oil. The first thing you need to do is preheat the oven to 1800 Celsius.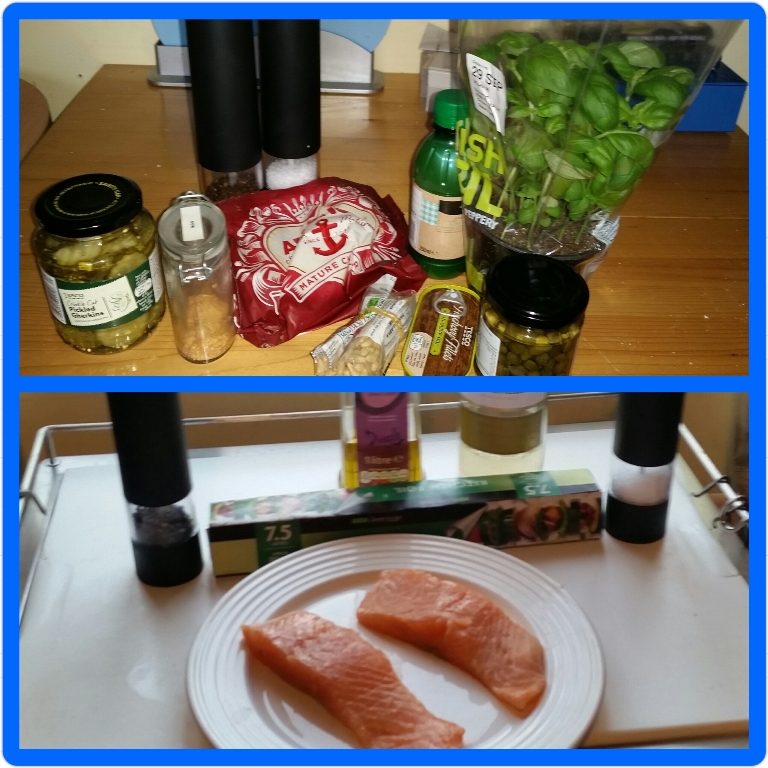 For the sauce I use Basil leaves, Gherkins, capers, Mature Cheddar Cheese, dried garlic, anchovy fillets, pine nuts and lime or lemon juice. In the ingredient list of the recipe you can download I've given quantities, that's up to you. I love, love, love this sauce it's punchy, citrusy, salty and has a real smack you in the face quality. Use Salmon and white wine for the packet with some olive oil.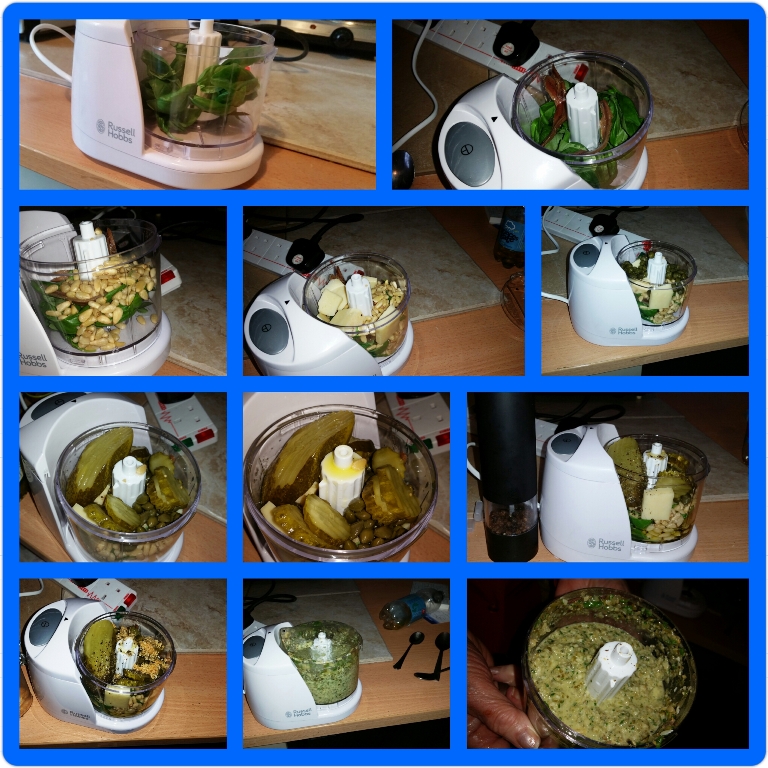 I'm the first to say that this is my take on a Salsa Verde but it could be a pesto… either way… this is how you make it lol! In a food processor put the Basil, Anchovies, Pine Nuts, Cheese, Capers, Gherkins, Olive Oil, Lime Juice, Salt and Pepper and blend. You can blitz this as much as you'd like or keep it as course as you'd like, for me I like it quite course and not too smooth. I personally would add more lime juice and more pepper, it's what I think adds to the taste.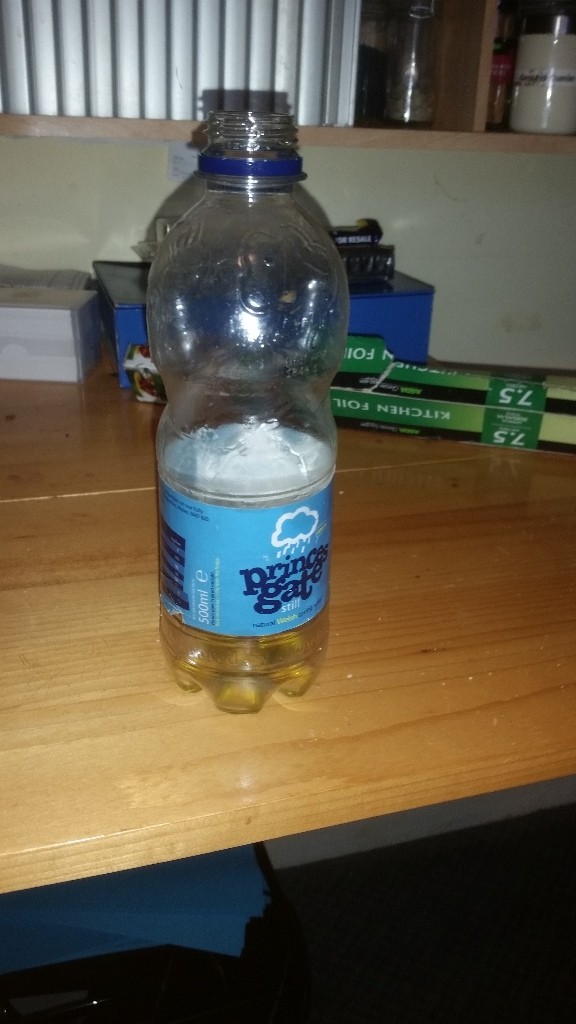 The oil I used in the Salsa was one I'd been given from my Ben my nephew and his girlfriend Sophie when they'd been away to Rhodes. It was awesome. I know lots of people who eat bread with olive oil as a starter and this would be right down their street. I can see how people eat Extra Virgin Olive Oil on its own with bread because it was tasty and had character. The ones you buy in the shop is ok for cooking but I wouldn't dip bread in it like people from the Mediterranean.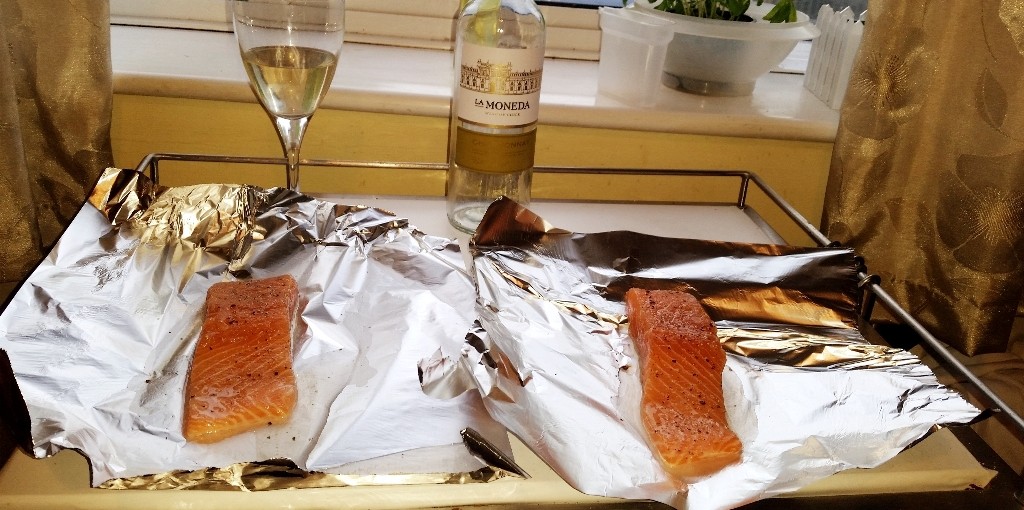 Once you've made the Salsa and set it aside you can crack on with the salmon. If you are using two salmon steaks place two pieces of foil on a counter and then place on top the salmon steaks, season with salt and pepper. Then pour over some olive oil and add a good glug of wine.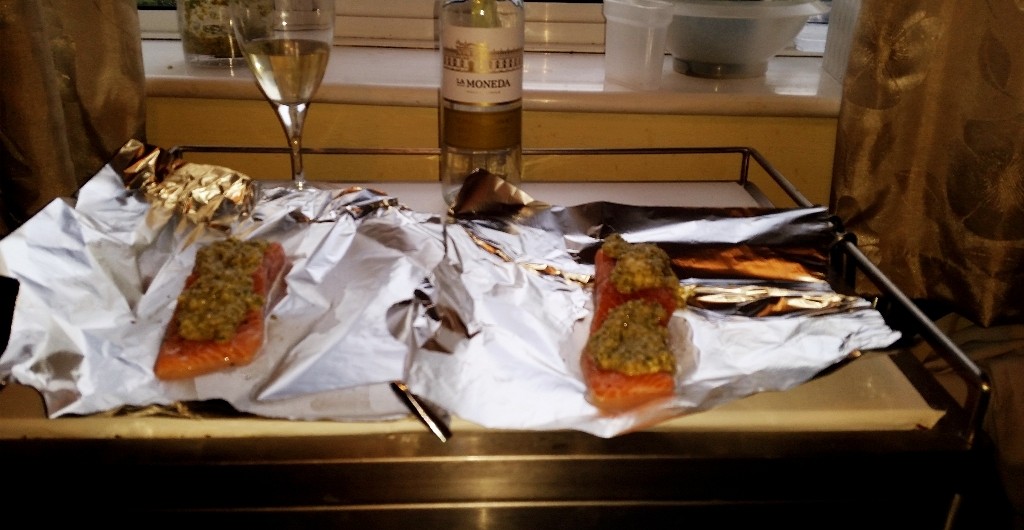 Top the salmon steaks with the salsa, spread it out so it covers the whole piece of fish. Then pull all the sides together and make a parcel.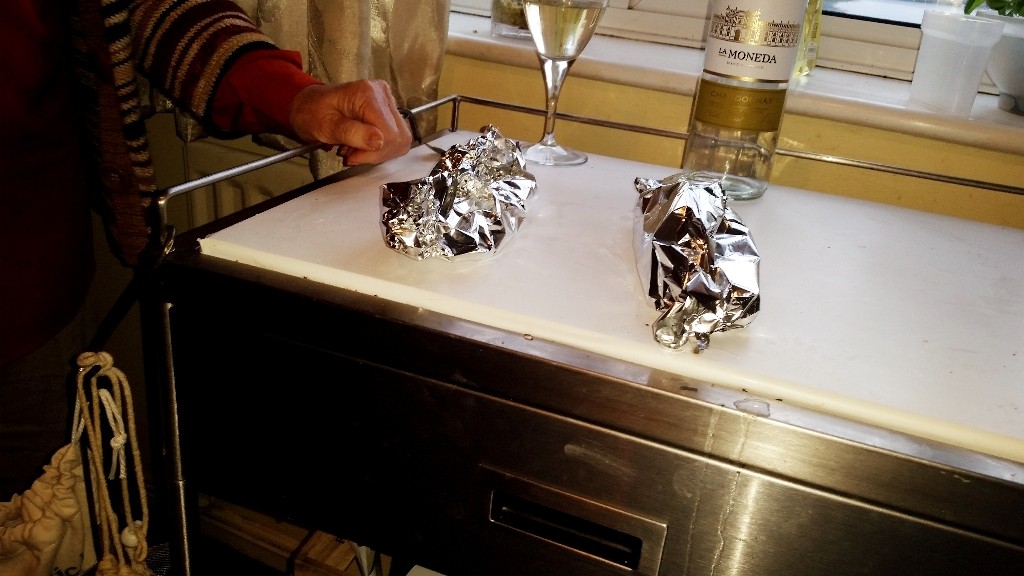 Make a parcel out of the foil, allow some room for the salmon to steam. There needs to be enough room for the flavours to float around the parcel and infuse into the salmon.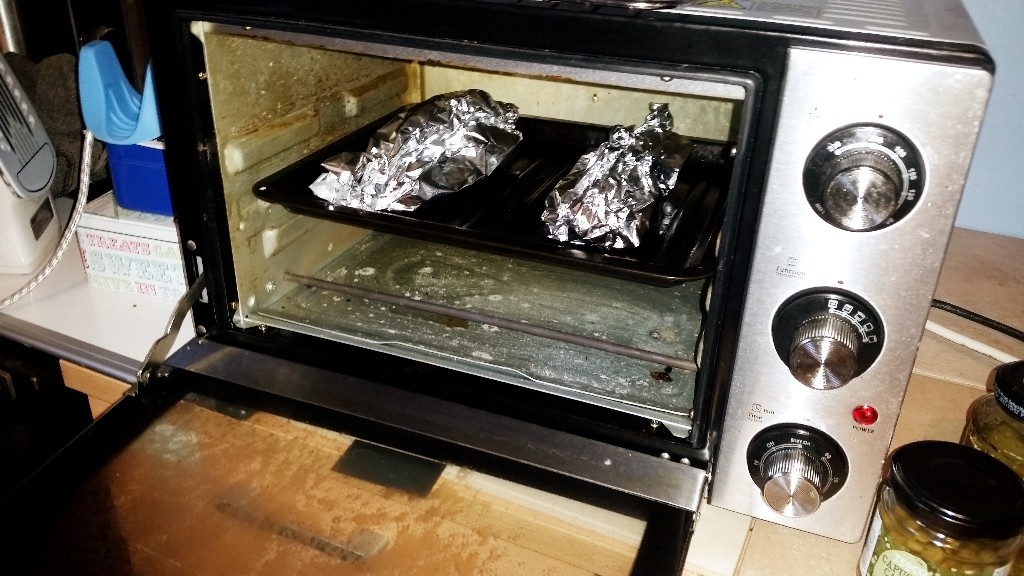 Place the salmon on a baking tray and cook for 15–20 minutes on 1800 Celsius.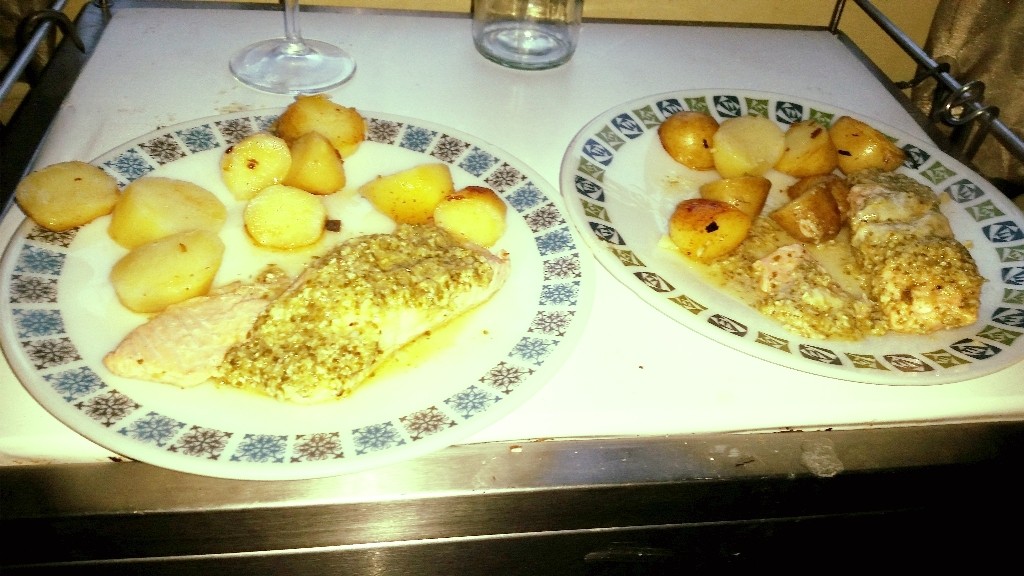 Place the salmon on a plate and serve either with Sautéed Potatoes, Boiled Potatoes or Mashed Potatoes.
This is really nice, the punchy salsa compliments the salmon well and the addition of wine brings it all together. You can download a step by step recipe here.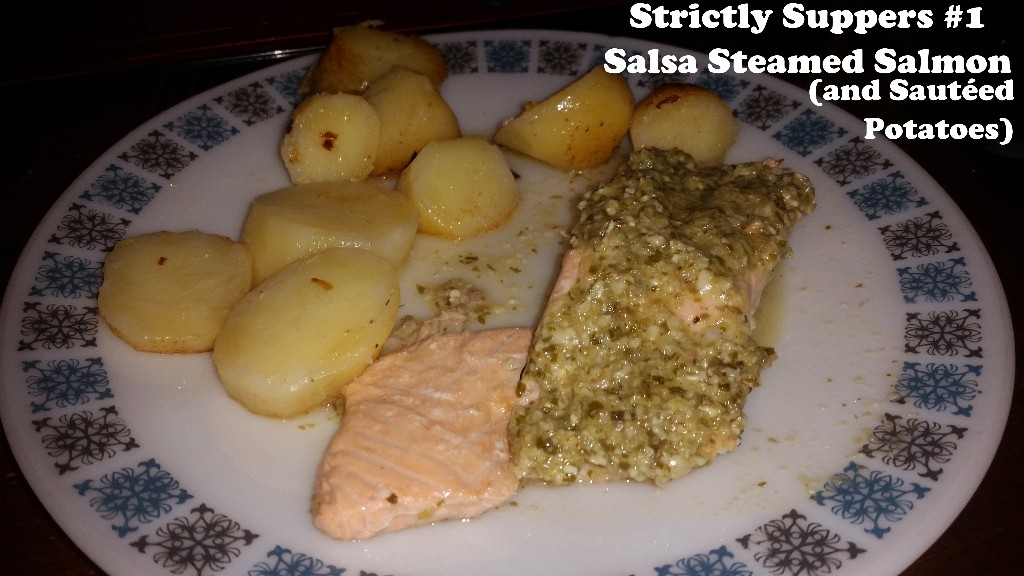 Thank you for stopping by remember you can sign up to the blog for updates and visit us on our social media pages which are listed below. I've been tweeting, pinning and sharing other recipes on facebook lately, check us out at the pages below, there's loads to read and enjoy.
Facebook:         www.facebook.com/wheeliegoodmeals
Twitter:              www.twitter.com/wheeliegdmeals
Instagram:        www.instagram.com/wheeliegoodmeals
Youtube:            www.youtube.com/wheeliegoodmeals
Pinterest:          www.pinterest.com/wheeliegdmeals
Coming up Tuesday we have a Tomato Risotto cooked in a microwave, yes a microwave you did hear right! Thursday we have my review of the Brecon Food Festival I went to with Greg recently, then there's another #StrictlySupper… what will it be??
Thanks for stopping by, see you Tuesday.
Rich