You may remember that some time ago… as a plonker…. I bought two children's ready meals made by Annabel Karmel. The first one I've reviewed was the "Delicious Beef Cottage Pie" on 9th June 2015. When reviewing that I gave it a 3 when looking at it as an adult meal and 6 when looking at it from a child's persepective.
Was I harsh, well a little it probably could have had a higher score as a child's ready meal but it's how I felt at the time. Anyway onwards to the second ready meal I bought from Annabel Karmel Chicken, Tomato and Veggie Risotto.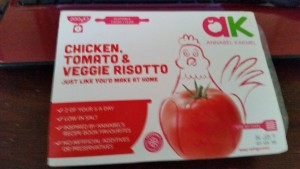 Like the Cottage Pie, I think the package is great, it was clean and eye catching, it was concise but yet engaging for children. It had a clear description of what the product was and also a nice message from Annabel herself
As a mum I understand how important it is to give our children the best, even on those days. That's why I've created a range of easy meals inspired by my trusty homemade recipes. They are full of flavour and fun to eat – just like my cookbook favourites. Toddlers and children will love them.
The box describes it as "Just like you'd make it at home" – I'm not sure if that's strictly true because I've never made a risotto at home 🙄 . I know Mel has over at Melanie's Food Adventures so maybe we should ask her what a homemade Risotto is like 😆 .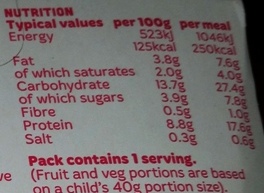 You may remember I asked Melanie for her advice on the nutritional information as I don't have a clue. I noticed that the quantities of Salt and Sugars are much higher in this ready meal, I'm wondering why this is, below is a table of the breakdown of Salt, Sugar and Protein in both the Cottage Pie and the Risotto.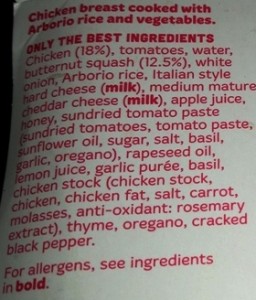 I really liked the ingredient list, like the rest of the packaging it was clear and well laid out, there was very little to confuse me other than anti-oxidant which I have no clue about. I looked it up on Wikipedia (my sister Heather Googles everything I Wikipedia everything…. it works for me 😀 )! Wikipedia says:
An antioxidant is a molecule that inhibits the oxidation of other molecules. Oxidation is a chemical reaction involving the loss of electrons or an increase in oxidation state. Oxidation reactions can produce free radicals. In turn, these radicals can start chain reactions.
Now the sciency people would understand this, people like Ben Way who have a handle of maths and science but for me it sounds like the start of one of my friend Graham's music quizzes. The Free Radicals are a group based in America and well Chain Reaction…. (sings to himself) "And I was there and not dancing with anyone, You took a little, then you took me over, You set your mark on stealing my heart away, Crying, trying, anything for you…." I digress 😳 !
The microwave cooking instructions were really clear, however, it didn't give the right time for my microwave. It did however, tell you how to cook it from chilled which you don't see often, this I think is a really good idea. The cooking instructions for using an oven were also very clear and equally as informative.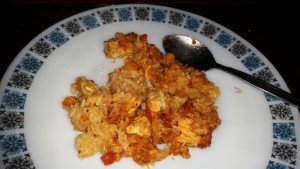 The packaging described this ready meal as being
Chicken breast cooked with Arborio rice and vegetables.
I think this was a really simplistic way at looking at something which had a great deal of flavour, for a child's ready meal. It was quite tomatoey with the sun-dried tomatoes and the tomato paste, I also felt the presence of two types of cheese worked well and held all the ingredients together. The rice was soft, it didn't offer a great deal of textural difference to the dish, but there was chicken!!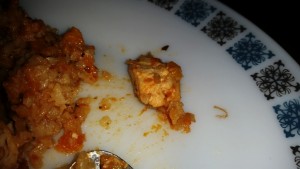 Yes there was chicken lol! This was something I was so impressed with, the dish was quite soft, I understand that it was a child's ready meal and that's why but the presence of the nice sized pieces of chicken made it feel a bit more real, like it was a smaller portion of an adult's ready meal.
What would I score this, well the last ready meal by Annabel Karmel I reviewed I gave two scores one for children (6) and one for adults (3). I'm not going to do that for this one, I'm going to give it one score, 5 out of 10. I enjoyed it, it was tasty, light and had plenty of chicken. Both these ready meals were a happy accident for me and I'd happily eat them again, I'm no expert on what children eat I'd certainly recommend these ready meals to my parent friends.

Come back Thursday for my Sausage Meatballs in a Spicy Tomato Sauce. Don't forget you can visit us on social media, please feel free to like and share the reviews and recipes on this site, get involved on my social media pages to tell me what you think, or give me some ideas for Time-Saving Tuesdays or recipes I can make.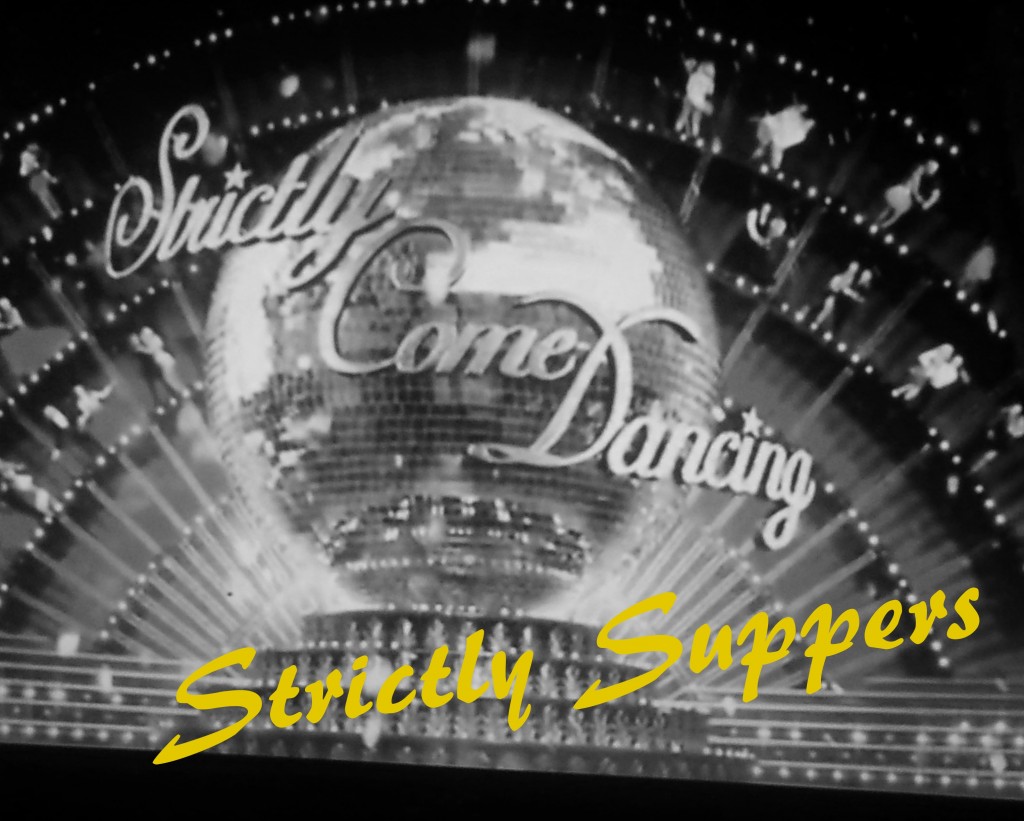 Also if you're a fan of BBC's Strictly Come Dancing you'll know it's coming back on soon. To mark that I'll be re-launching my #StrictlySuppers feature again, so any ideas you have on that will be greatly appreciated. If anyone's interested my money's on Ainsley…. who else would it be on lol!
See you Thursday