Well you'll be surprised to see I'm on time for Ready Meal Monday, you'll notice I've been working on my photography for my recipes but, I've tried to keep it plain and simple (that sounds like a name for a song… oh no wait that was Pure and Simple!) I want to keep it clear and unedited because that gives you a better understanding of the ready meal. Before I go off onto my Macaroni Cheese off, I must make a correction to a previous post, the astute of you out there will have noticed that I've not eaten a Bovril Ready Meal it's been Bisto…. aahh Bisto, well I promise to may more attention in class and get it right in future 🙂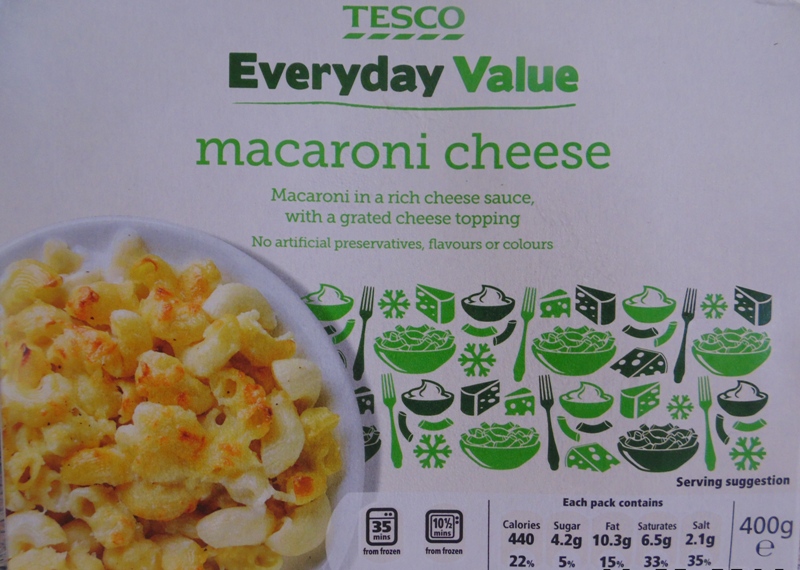 This weeks Macaroni Cheese was from Tesco, it was labelled as being:
Macaroni in a rich cheese sauce, with a grated cheese topping.
I reviewed Asda Macaroni Cheese on 11th August 2014 (see review here). You'll remember that I wasn't overly impressed with Asda's attempt so the big question was Tesco's any better, well not really. It could be argued that the sauce had a little bit of taste to it, but, in my mind nothing to write home about. The main thing that Asda Macaroni Cheese had in it's favour was the nutritional information (see below) you'll notice in the comparison further below Asda had 10 less calories and 1.1 grams of fat and 0.5 grams less of saturated fat. This, in my unprofessional opinion means that Asda comes out healthier.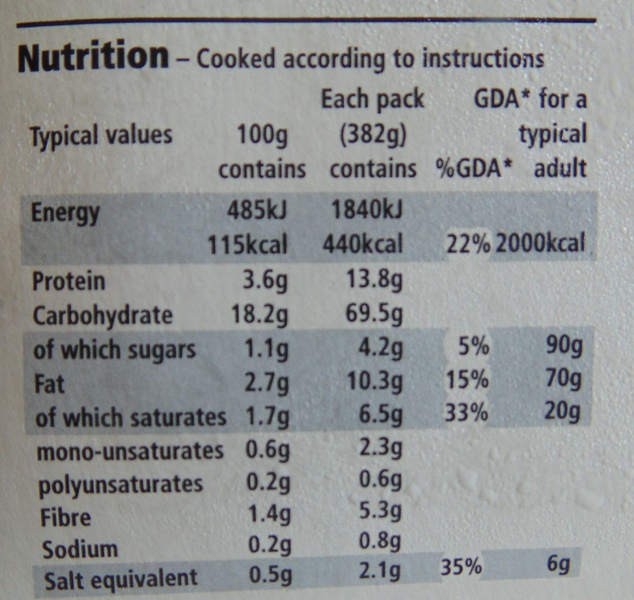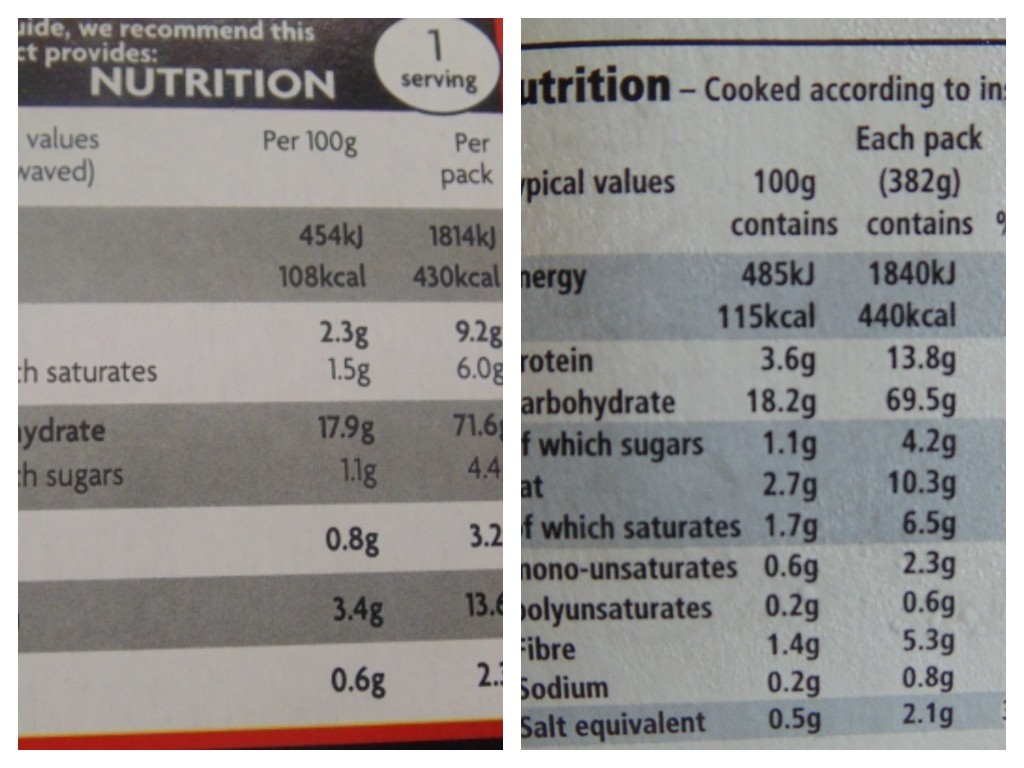 You'll see in the picture below I've included cooking instructions for both Microwave and Oven. As you know I use a microwave. I found the cooking instructions for this much easier to fathom out and hopefully you will to.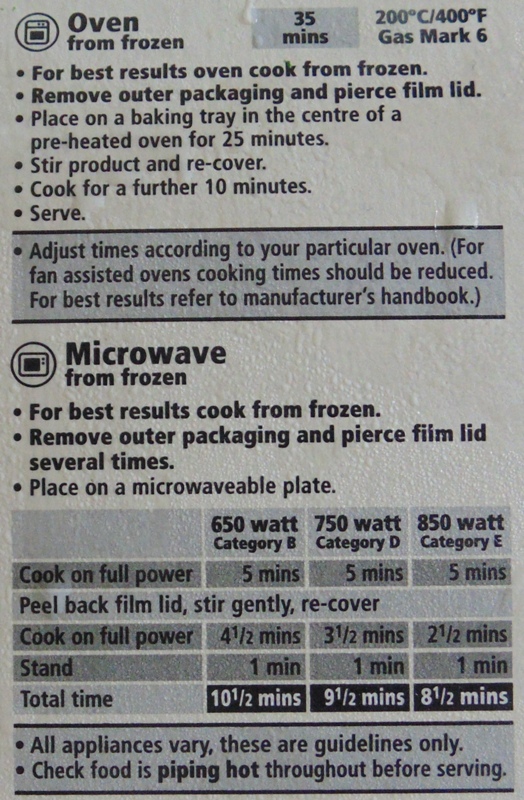 You'll notice in the picture below that the pasta isn't congealed but there did not appear to be a topping of grated cheese which i was disappointed about. On the whole I think lots more seasoning needed to be added to this to make it tasty.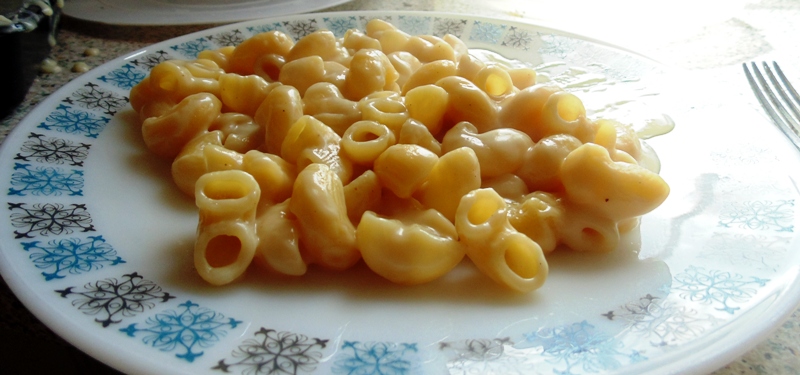 Well that's it from me for Ready Meal Monday this week, keep your eyes peeled for a Meal Deal Spectacular next week which is Sainsbury's Taste The Difference Bistro Chicken With a Red Wine, Madeira and Mushroom Sauce Followed by Raspberry and Passion Fruit Soufflé and a bottle of Valle Central Cabernet Rosé (2013)
Remember you can find the links to our social networking pages on the left hand side of the page.  You can interact with us on twitter, facebook, instagram and pintrest.  Keep your eyes peeled for more recipes this week, come back again soon and, together, we'll make more Wheelie Good Meals 🙂