My mother wasn't a fan of aubergines but had the hair brained idea of buying one to see if her opinions would change. This recipe was a quick and easy one (well I say quick, apart from the sweet potato crisps). I got my inspiration from Tony Tobin's Sticky Aubergine with Soy Dressing (which you can find it here. The ingredients are below; the jar that is slightly obscured from the picture is Chilli Flakes:
This is a really nice recipe, the spice can be raised or toned down depending on your personal taste. I'm unsure of the garlic use of granules yet so I opted for 2 teaspoons. I used a wok in this recipe (in fact I tend to use a wok quite often as it distributes the heat a lot better than a frying pan):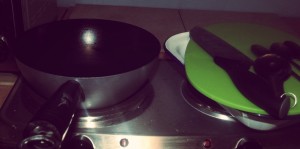 As you know I like to place all my ingredients in small containers ready for cooking, it makes everything easy and speeds up the process, you can see this in the picture below along with the aubergine marinated in soy and honey.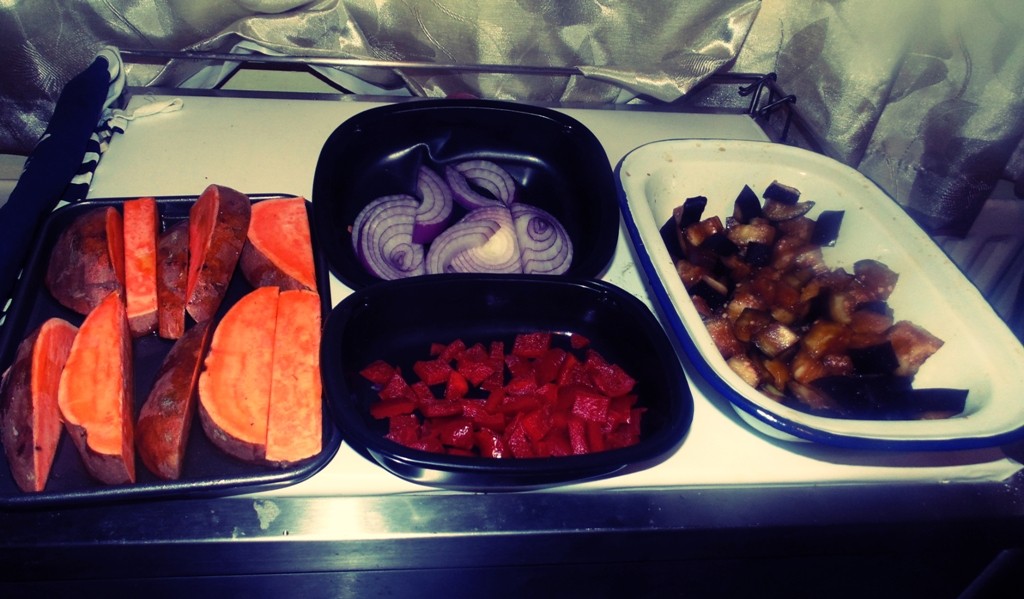 I chopped the onions, yes, you got it, in half moons, I chopped the pepper fairly small but not too small so that it still gave a bit of texture. When frying them in the wok/frying pan make sure the temperature is fairly high.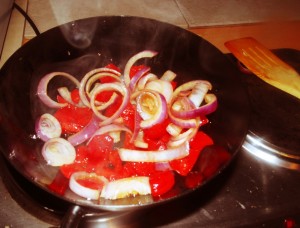 In an effort to be chefy I sprinkled some chopped spring onions over the top of the finished dish. I haven't chopped them very finely though, which isn't a good thing… doesn't say a lot about my knife skills 🙂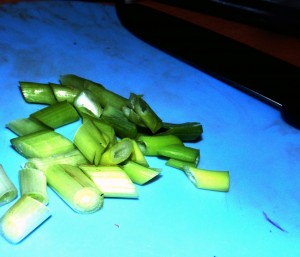 After the sprinkling of spring onions I served the aubergine with roasted sweet potato chips. My mother really enjoyed this, I'm not a massive aubergine fan but the dish was very tasty. You're probably wondering where my meat recipes have gone – well they'll be back next week with a recipe Saira Hamilton (Master Chef 2013 runner up) gave which is a Chicken Bhuna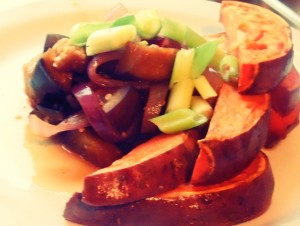 Remember you can download our step-by-step recipe from the link here. Find our Social Networking pages on the left hand side of the page. If you have any questions or ideas you'd like to ask about please feel free to get in touch by emailing enquiries@wheeliegoodmeals.co.uk.  Come back again soon and, together, we'll make more Wheelie Good Meals!
See You Soon 😀