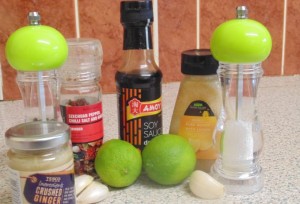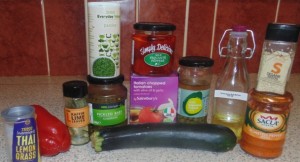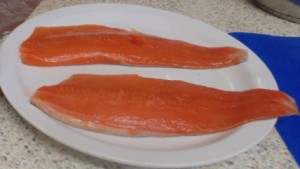 I'm a big fan of fish… as you'd probably noticed, I came up with this recipe because I had some left over Trout fillets, this is a great dish, really enjoyable and it gave me the opportunity to use a lot of left over vegetables.
Remember to check for bones when you are using fish, if you are not confident in skinning and boning either by skinless and boneless fish or ask your fishmonger to do it for you.
You could throw any vegetables into this Ragu if you wanted to I only had peppers, onions and courgettes but you could have used aubergines, carrots, celery or any vegetables you had at hand. I also used capers and gherkins because I had them there, they're optional but I would use sesame seeds as they give it an extra crunch.  As you an see I've served it below with a vine of Cherry Tomatoes.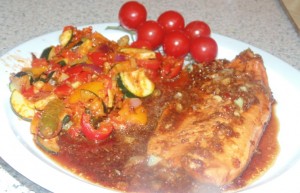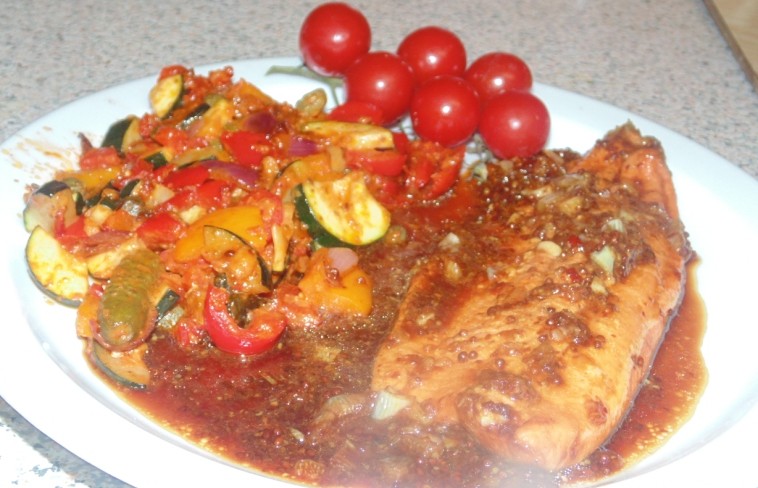 The timing of this recipe varies depending on individual cooking equipment. Times are merely a guideline.  You can download a full copy of the recipe by clicking here.
Don't forget to get involved at Instagram, Twitter, Youtube, Google+ and Pintrest, share your ideas, photos and recipes with us and watch our blog develop.  If you have any questions you'd like to ask about either myself or the Wheelie Good Meals concept please feel free to drop us a line on enquiries@wheeliegoodmeals.co.uk.  Come back again soon and, together, we'll make more Wheelie Good Meals!
See You Soon!