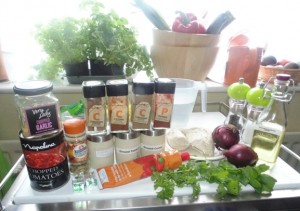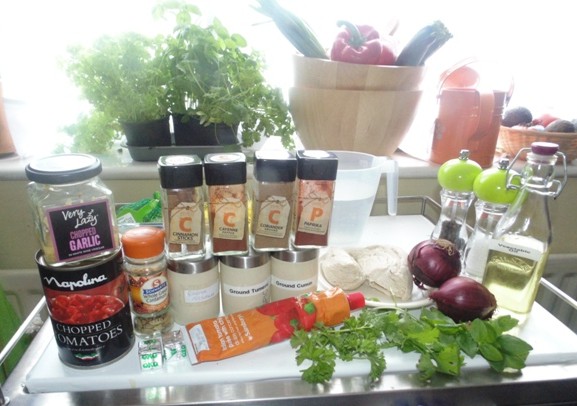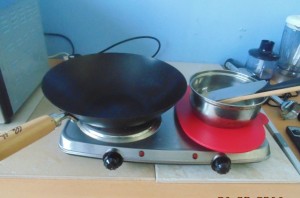 Along with my minced beef based dishes (probably my cottage/shepherd's pie) this is my signature dish. I love Chicken Tikka Masala, it's one of my most ordered take away dish. It's not too hot but still has a little warmth that makes you feel good. There are many different stories behind the origin of this dish but my preferred favourite is that it originates from Glasgow. I think it was on the Incredible Spice Men that I heard that a bus driver coming off shift went into an Indian restaurant in Glasgow and ordered a chicken curry. He apparently sent it back to the kitchen complaining that it was too dry. The proprietor at the time had an ulcer and was enjoying a bowl of tomato soup. He decided to put some tomato soup into the curry with some spices. The chef sent it back to the bus driver's table and he absolutely loved it. The bus driver and his friends came back again and again, therefore, it became a regular on the menu of that restaurant and spread throughout the country.
I've called this my Leftover Tikka Masala because it uses leftover chicken I had in the fridge, but also there's a little secret weapon in this version of my Tikka Masala.  That little gem is left over sauce from an Indian takeaway I had eaten the night before. The takeaway I use does an excellent Tikka and I didn't think it was right to let the sauce go to waste. Of course you can make it without and it's still an excellent curry and one to be proud of.
I know it's been a wee while since I actually posted a proper recipe but I also know this one is well worth the wait. f you'd like to make this recipe please feel free to download the step by step instructions here.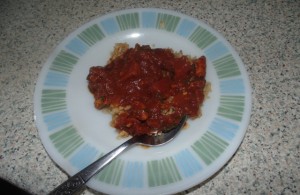 Don't forget to get involved at Instagram, Twitter, Youtube, Google+ and Pintrest, share your ideas, photos and recipes with us and watch our blog develop.  If you have any questions you'd like to ask about either myself or the Wheelie Good Meals concept please feel free to drop us a line on enquiries@wheeliegoodmeals.co.uk.  Come back again soon and, together, we'll make more Wheelie Good Meals!
See You Soon