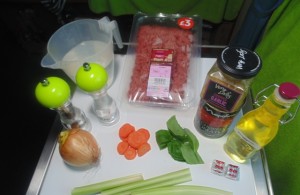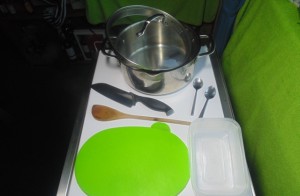 This recipe what I would call one of my mothership recipes, once you've mastered this (and trust me it won't take long) you can make a number of different dishes. This recipe will be suitable for:
· Lasagne,
· Chilli Con Carne
· Canelloni
· Bolognese
The recipe I use is as easy as it comes, I put this together in half an hour. Of course, the longer you take the more flavour you get in your dish so don't rush things…. I was just hungry!
Making this also marks a first for me – I'd never knowingly tried celery before I made this for the blog. I don't normally use it I just use onions and carrots but I wanted to do things properly and the Italians use a Soffritto as the base to most of their dishes which is finely diced Celery, Carrots and Onions.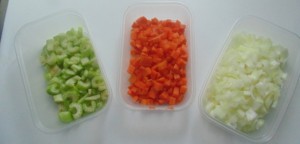 You can serve this with Rice, Pasta, Mashed Potatoes – or just on it's own… My friend Chris and I (photographer extraordinaire both felt it was good enough to eat on its own, maybe with a bit of crusty bread to mop up the juice (now we're talking!) If you'd like to make this recipe please feel free to download the step by step instructions here.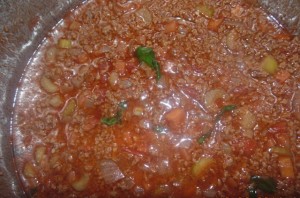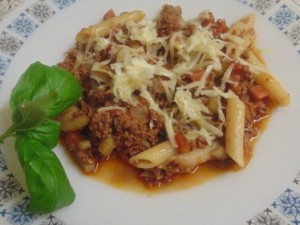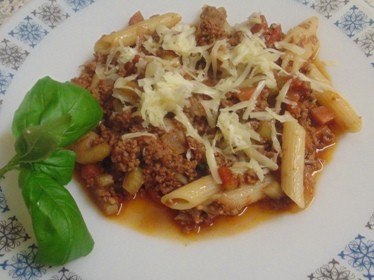 Get involved at Instagram, Twitter, Youtube, Google+ and Pintrest, share your ideas, photos and recipes with us and watch our blog develop.  If you have any questions you'd like to ask about either myself or the Wheelie Good Meals concept please feel free to drop us a line on enquiries@wheeliegoodmeals.co.uk.  Come back again soon and, together, we'll make more Wheelie Good Meals!
See You Soon