Ho Ho Ho!  Merry Christmas, Happy New year, I hope you're all having a fantastic holiday period.
This is just a quick post to let you know I haven't evaporated, won the lottery or been sent to Coventry.  I've had a very, very busy few months both personally and in work, as some of you may know I've been chosen to stand as a Labour candidate in a nearby village in the 2017 elections.   As you can imagine it's busy, busy, busy… I'm not complaining I'm here to do it.
My food tastes have changed in 2016, I'm sadly going to have to admit I'm a grown up (cries in to his wine).  2015 was a massive culture shock for me food wise I realised I liked Cauliflower, Broccoli, Olives and red wine to name just a few new discoveries.  2016 was a shock too, my biggest finds were Broad beans, horseradish, mushrooms and a massive new found love of red meat.  My teeth haven't got any better but I've learned how I like my steaks cooked and my mother, and especially my father are amazing at cooking red meat… awesome!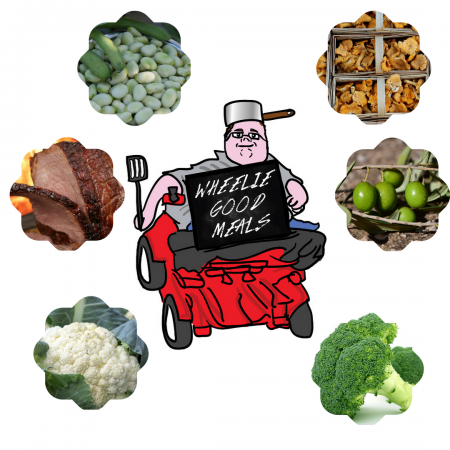 So what have I got planned for Wheelie Good Meals for 2017, well I'm going to be ditching some key themes from the past, they are
Mystery Bag Meals,
Strictly Suppers
Six Nations of Food
I say ditch they're not exactly going to the great big wheelie bin in the sky they,re just not going to feature regularly, we're also going to focus more on budget living, so Time-Saving Tuesdays and Waste Not Want Not Wednesdays will be focusing on cost effective recipes which are healthy.  I've been doing a lot of reading on food banks and food poverty over the last few months and along with drawing support from friends, businesses and celebrity chef's I tweet with I'll be looking to make all my recipes affordable on a very low budget.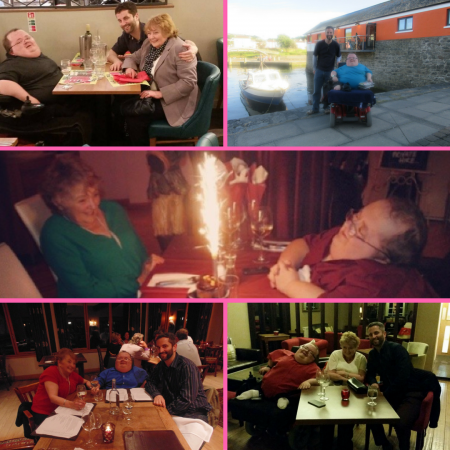 However, that being said I will continue the restaurant and food festival reviewing and hope to line one up every month starting with January, I will share with you my foodie travels both on here and instagram.
My family and I have had an horendous month of December with a family bereavement, I've learned two things this month, I've learned that you are never prepared for tragedy, and age is no criteria for how you deal with it.  I've seen people whom I think of as "kids" deal with personal tragedy in the most mature and adult way.  I've also learned that I have tremendous friends, two in particular, I always feel like it's all "me, me, me" because my friends have to come in to my life, driving me, sorting my oxygen out etc and I don't feel like I give anywhere near as much back.  But you will never know how grateful I am for my friends, one person who deserves a mention here familywise and that is a fellow (Wheelie Good Mealer) Alice  who has worked with me for a few months and is now leaving to work over the bridge.  Alice has been amazing working with Accessible Wales and has been a great asset to the team, she's also been a good friend, companion and most of all… stealer of my drinks.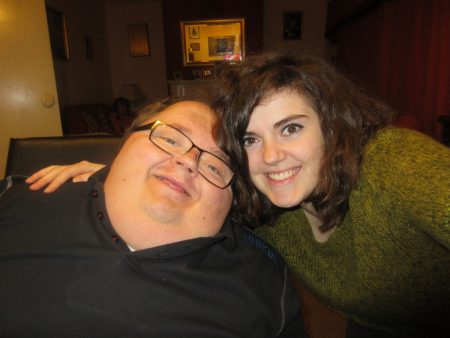 Have a good new year folks, enjoy your time with your friends and family, drink as much as you can, eat as much as you can and worry about it in the new year.
My five most popular recipes of the last couple of years:
Saira Hamilton's Chicken Bhuna
Melanie's Food Adventures – Hedgehog Traybake
Dean Edwards' Lamb Kofta Curry
Toad in the Hole with Yorkshire Pudding and Onion Gravy
And my Review highlights have been:
Tesco Value Chicken Curry and Rice
Uncle Ben's Chilli Con Carne and Rice and Dolmio Pasta Carbonara
Westlers Burgers in Onion Gravy
Restaurant Review – Caradogs at Ty Newydd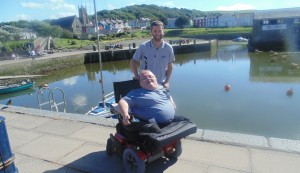 Thank you Dave for all your design work, and for your creativity and thank you as always to Greg for being with me for all my reviews, food festivals and for being Greg!
See you in 2017 folks…
… Happy Days!