This is a take on last year's Strictly Supper #4 – Pesto Double (Pesto and Cheese Tart. Click here to read last year's recipe.
It's Semi Final Time!
Yep that's right tomorrow night is Semi Final night, which means that we're on the verge of the final… duh! I'm quick lol!  You can make this as a snack to eat while the show is on, or make it tomorrow and eat it during the final.  The strictly bit for this recipe is that it's based in the Paso Doble which is a Spanish name for a French dance routine and translates as double step. The best Paso Doble this year has been from Anita Rani and her partner Gleb who scored 37 out of 40 in (week 9), Blackpool of all places. The lowest scoring effort from Anthony Ogogo and his partner Oti who scored just 19 out of 20 in (week 3). Last week saw Helen and Aljaž eliminated after their Paso Doble!
This week is the Semi Final so I thought I'd get this one in early. I know you must be surprised that it's on time but I thought I'd spoil you… and I'm not sleeping much 🙄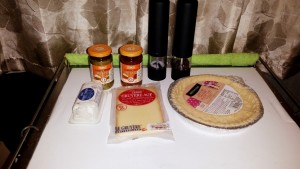 I've never made this before in a Pastry case, but I had one that needed to be used so I thought I'd use it for this one. Tesco Pestos are really nice and it's easier than making your own – although you all know I love making my own. The cheeses are two of my favourite cheeses; I love Goats cheese and Gruyere Cheese. Gruyere Cheese is quite nutty and has a deep flavour which I think works well in lots of different dishes. Before we start preheat your oven to Preheat the oven to 180oC.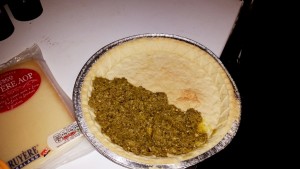 This is so quick and easy and is ideal as a snack or a starter, firstly spread the green pesto on one half of the pastry case. Then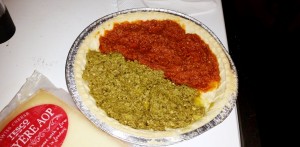 Yep you've guessed it spread the red pesto on the other side of the pastry case. Obviously you can mix the two pestos, maybe even swirl them so they make a pattern but I kept them separate for speed (because I'm lazy)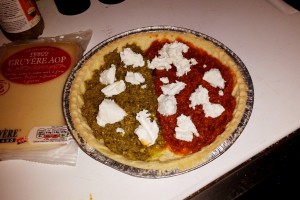 Break the Goats Cheese into small chunks and add on top of the pesto. You don't need to use the whole piece of Goats Cheese, just use enough so that the pastry case has a good covering of it.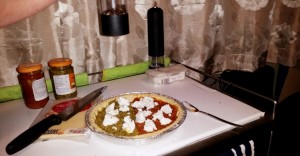 Season at this point with Pepper, don't add too much salt because the cheeses are salty. This was the point that I realised that I need new Pepper and Salt grinders… Santa if you're listening you know what to do. I've gone off those battery operated one, I never seem to get as much out as a proper good old grinder.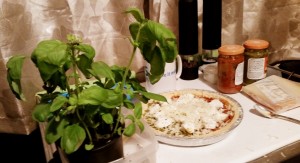 Rip off some basil leaves and spread them over the Goats cheese. The red pesto has lots of Tomato in its contents, it contains
Rehydrated Sundried Tomatoes,
Tomato Paste and
Red Peppers
And Basil goes well with Tomatoes and Peppers, so much so that Tesco already put Basil in the ingredients. On top of that the Green Pesto's main ingredient is Basil.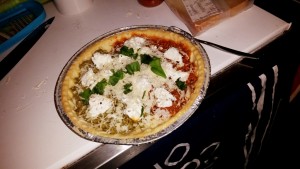 Grate some of the Gruyere Cheese over the top, enough to cover the pastry case. Gruyere Cheese is named after a village in Switzerland and holds a appellation d'origine contrôlée which means that it cannot be made anywhere else, like Melton Mowbry Pork Pies (PGI) and Stilton Cheese (PDO), for more information on the Brittish equivalent to the . appellation d'origine contrôlée go here.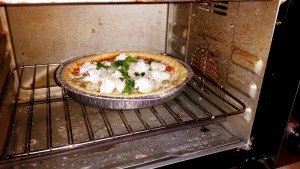 Egg wash the outside edge and then place in the oven. Cook until the pastry is golden and the cheese has melted to your liking. You can eat the pastry case I used raw so there's no need to cook it but, you want the cheese to be oozey and melty.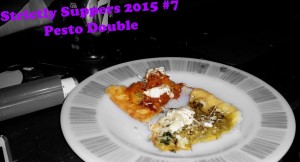 You can serve this as a starter or as a snack, I've eaten it as a snack, and even taken it to work. If you were serving it as a starter you could accompany it with a side salad or some coleslaw. Rather than go to the hassle of making your own salad you can buy them from a bag – ok I know that sounds lazy but if your short on time, opening a bag is fine! Click here to download my step-by-step recipe.
There's one more Strictly Supper to come, what is it going to be, who knows I haven't thought that far ahead yet. Make this one, I'm not one to tell you what to do but if you love cheese like me, and my brother-in-law Graham you'll love this.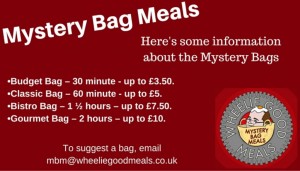 The recipe after the next (and last) Strictly Supper will be one from my mystery bag… and not one to miss, remember you can get in touch if you have a list of ingredients you want me to cook with.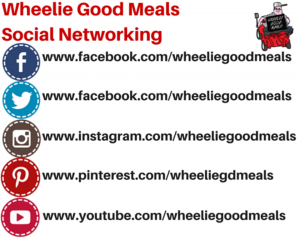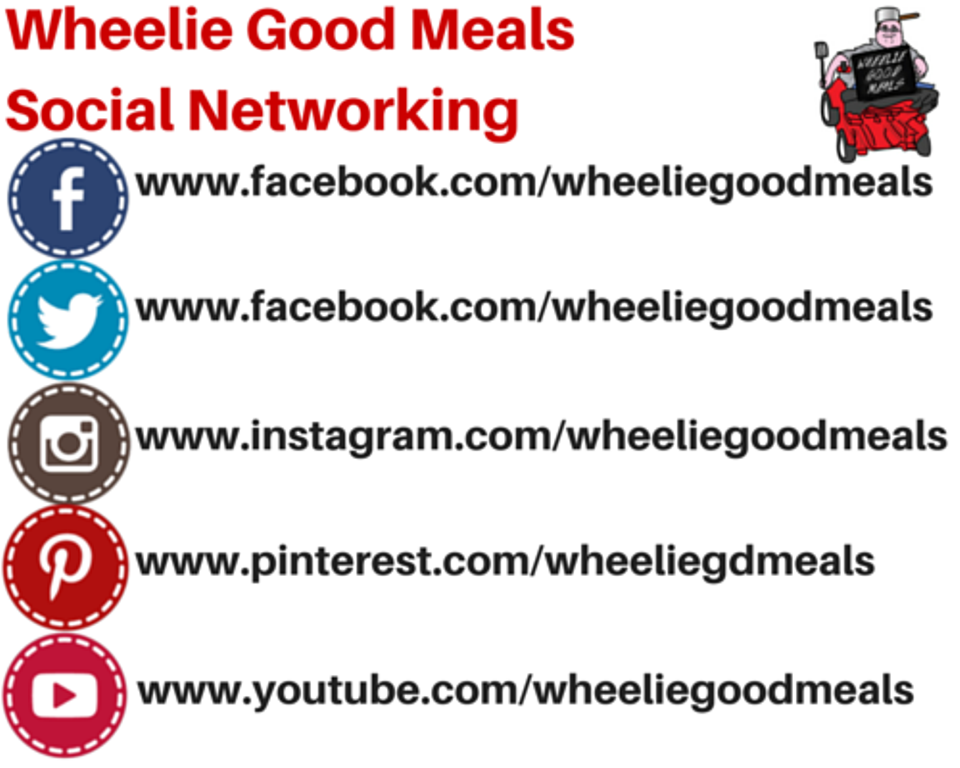 I will, I will, I will definitely be here with my review on Asda's Beef Bourguignon with Merchant Gourmet Red and White Quinoa – I promise!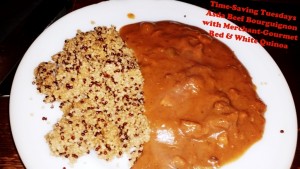 As always you can get social with me, I'd love to hear from you. What are you doing over Christmas, do you have your food all planned?
See you Tuesday