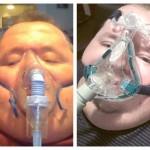 It's soup time, I haven't made a soup for a while so I thought I'd share this one with you. It's as easy as breathing, oh wait… I don't find that easy… scratch that (for me) it's easier than breathing lol.
I've messed about with Butternut Squash several times before, I've had it and not got around to using it, or I've just roasted it for my mother but this is a really nice way of using it. It also meant I could use whole spices which as you know I don't often do – I know I'm banging on about how easy it is but it really is, I didn't even take a picture of the equipment because there was hardly any.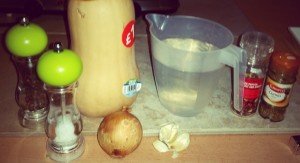 You can add to the ingredient list, you can finish it with some cream or you can use other herbs but (bar some oil) this is all I used. I've based this recipe on a Nigella Lawsom recipe but, in true Wheelie Good Meals style I've simplified it.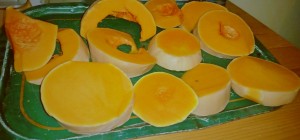 The hardest part of this recipe is cutting up the flipping squash, I had difficulty with this so had to defer to my beloved mother for her help – don't panic it wasn't on mother's day. Cut the Squash up first then along with the Garlic, Onions, Spices and a little oil place them all on a a foil lined roasting tray. It is easier to take the skin off after you've roasted them.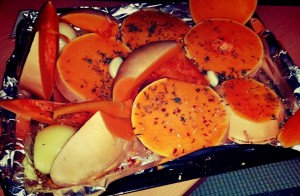 Toss all the ingredients through in the oil, spread them out as best you can. Cook in a preheated oven (1800C) for 20 – 30 minutes, Keep an eye as you may need to remove the garlic and onions to stop them burning. Once cooked set aside to cool down, you can then take the skin off the Squash fairly easily. Next is the fun bit, place all the ingredients in the blender, start to blend and add the stock slowly to get make sure you get the right consistency. Place in a sauce pan on a medium heat and bring to the boil stir thoroughly and season to taste.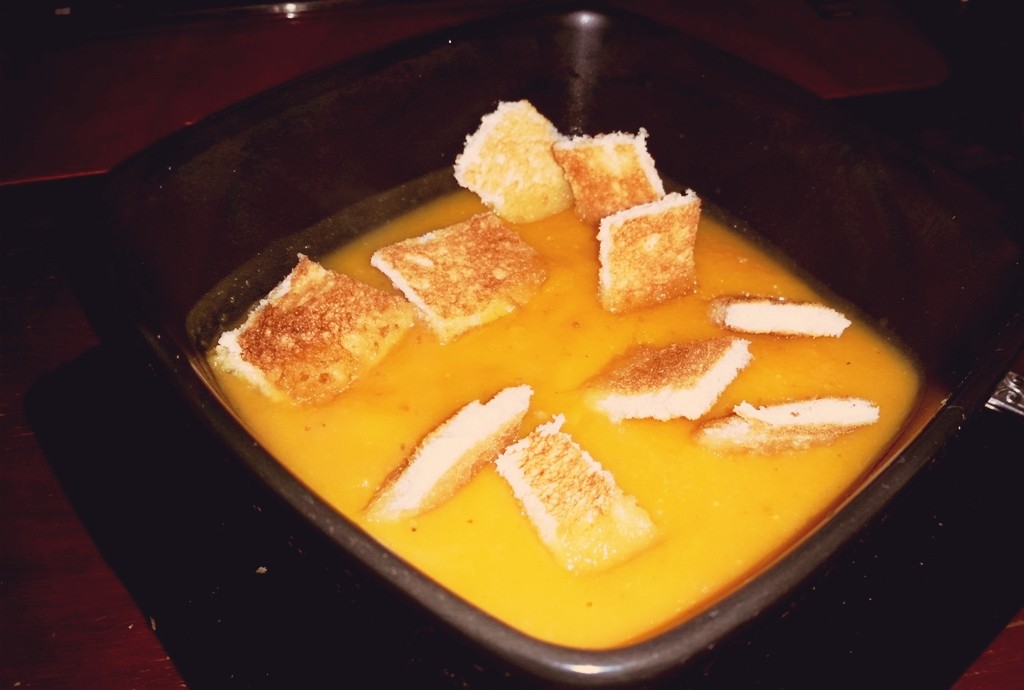 I served mine with some toasted croutons, you can download a pdf step-by-step version of this recipe. For those of you who are ooober observant you'll notice I messed up the numbering on my pdf recipe for my "Chicken, Pek, Leek and Sage Leftover Pie" you can now download the correct version here. I promise, promise, promise…. this weekend's recipe will be the Sweet and Sour Chicken Recipe I've been promising for a couple of weeks. If this soup recipe has gotten you in the mood for more soups try my Leek and Potato Soup or if you fancy something more exotic then try my Mediterranean Roasted Red Pepper and Tomato Soup. Before you try them, give this soup a whirl honestly, it's worth a try, and if you do let me know how you get off.