This is my first ever, yes first ever pie! Ok slightly not true but it's my first pastry based pie. I am ashamed to say that I've never made a pie out of pastry. As its #GreatBritishPieWeek I thought it would be only fitting to cook a pie in celebration, not only that but it's a leftover pie and using leeks, comes in the Six Nations, St David's Day theme…. I'm sure there's other reasons for cooking it but, the real truth of the matter is I just wanted to make a pie! Phew, now I've got that off my chest here we go, You can change this in lots of ways, you can add garlic, cream, milk and lots of other ingredients to pimp up this pie but it's awesome as it is.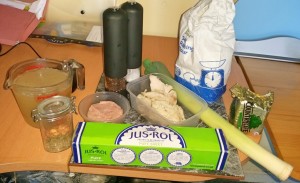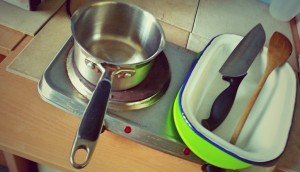 The ingredients are simple and it involved very little equipment which shows you how easy this recipe was to make. The stock in the picture above left was made by my darling mother, she boiled the carcass in water, I used some of it in the pie for the sauce and some of it for the white sauce I served along with the dish. I know some people make stock by browning the bones of the carcass or boiling it with aromatic herbs and stock vegetables but, in keeping with the quick and easy recipe this was how my mother made her stock.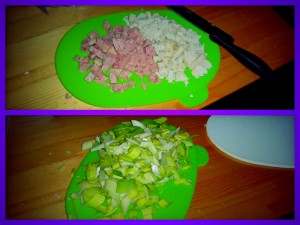 Chop all the ingredients, as this is not a low slow cooking process I tended to chop everything quite finely. Set the ingredients aside, heat some butter in a frying pan and then add some oil, fry the leeks until they are softened and slightly coloured.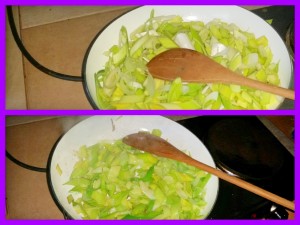 Once you've softened the leeks you'll need to make your roux and the sauce for the pie. There's four steps, melt the butter, stir in the flower then take off the heat, once you've done that pour the stock in slowly and stir continuously. Put back on the heat and let it thicken, you need it to be fairly thick, season it with salt and pepper if you haven't seasoned it when making the stock.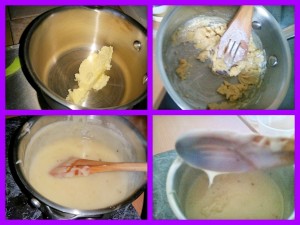 Put the leeks back on the hob and bring back to the heat, then add the meat and the sage and stir thoroughly. Allow all the flavours to get to know each other, cooking at this point is like a relationship first two people get introduced to each other, then they'll get to know each other, that's what we're doing here.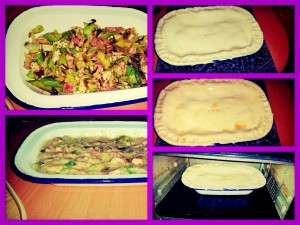 Place all the ingredients in the pie dish and spoon over the sauce, this is the engagement party… we're almost there now! Egg wash the rim of the pie dish and place over the pastry, crimp the sides and wash wigh an egg wash. Now the ingredients are all married and are living happily ever after, you can place in an oven and cook for twenty minutes or until the pastry is golden brown.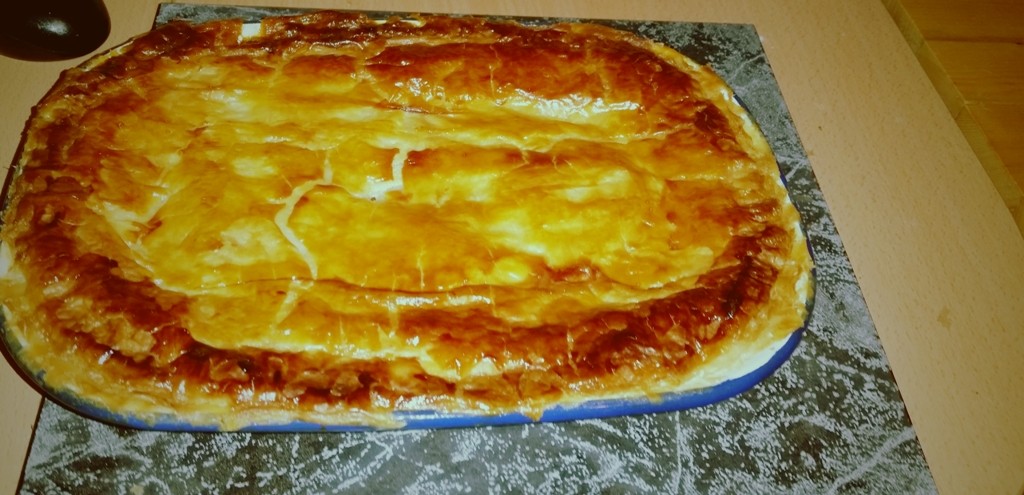 I am like a kid in a sweet shop with this pie, I almost wanted to do a little gig when it came out because it looks so good. Pinocchio said "I'm a real boy" well at this point I was saying "it's a real pie" (in a Pinocchio style voice). I served this with broccoli and boiled potatoes and a white sauce made with the remaining chicken stock and seasoning. This is a fantastic pie and can be eaten hot, or cold, it'll keep in the fridge and can be reheated as long as it's done thoroughly.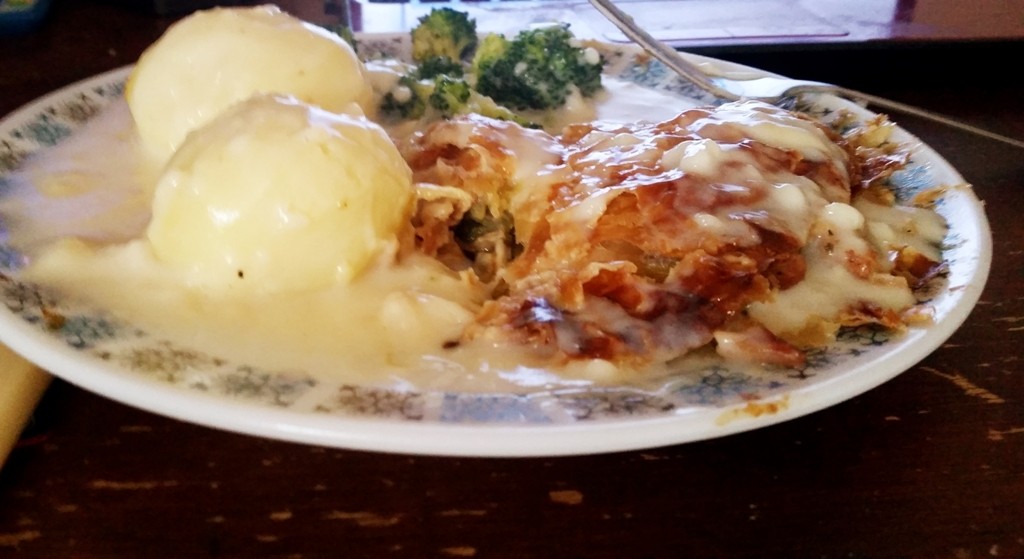 Click here to download a pdf step-by-step version of this recipe. If you're looking for something that's quick and easy to eat during the week why not try out our Store Cupboard Mushroom Stroganoff. I apologise for the picture above but it's the best I had of it all served up. I had to post this recipe so my Sweet and Sour chicken will be delayed until next week, it's worth waiting for though. I know we've got a chicken overload recently but don't panic plenty of other recipes to come. Remember to get in touch if you think I should be covering something or if you've covered one of my recipes or tried an item on Time-Saving Tuesdays. Special thanks this week to Dave for his St David's day avatar – more to follow soon.