Below is an index of the recipes I've created – they are categorised by course, more categorisations to follow:
Starter | Main Course | Dessert
Starter:
Main Course: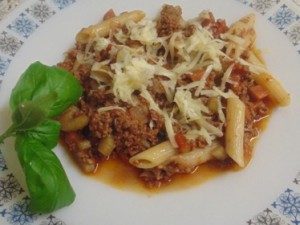 Fuss Free Bolognese Sauce
This recipe what I would call one of my mothership recipes, once you've mastered this (and trust me it won't
Read more.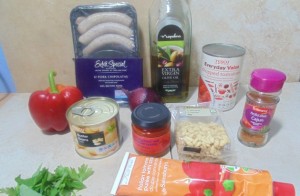 "Schwartz" Cajun Sausage and Butter Bean Stew
When I first started thinking about the Wheelie Good Meals concept I started uploading photographs of dishes I had cooked
Read more.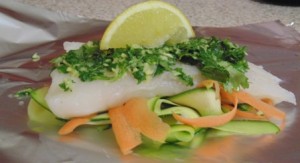 Mystical Mag's Mother's Day Meal
"Rant's Cod in Foil" with Dauphinoise Potato followed by "Second Time Lucky" Tiramisu For Mother's Day, I cooked my mother
Read more.
Dessert: