Wheelie Good Birthday – Oven Roasted Chicken Breast with Orecchiette Pasta
and a Roasted Vegetable and Pesto Sauce
Ok it's 00:50 on the morning of the 17th of May, I've been out tonight to celebrate mine and my mother's birthday. It's also the day of my niece Alice's 21st Birthday – she's currently in France as part of her University Degree. She's a member of my Wheelie Good Team and has volunteered for me as a member of my Accessible News Team. I hope she reads this, you can view her blog here
love you loads Alice, can't wait to see you!
This recipe is dedicated to my mother's cousin Janet from Italy, she's been waiting for this one, I hope you like it Jan and you get to make it, she did make Melanie's Tray Bake, here's the picture from facebook!
I know this sounds like the most bizarre recipe invented but, honestly, it worked…. and my mother and I enjoyed it. It was created from a combination of using up store cupboard ingredients and left over pesto. You can buy various types of pesto which are excellent but I made my own for this recipe, I haven't covered that in this recipe but will again.
Talking about checking things I strongly recommend checking your times and degrees of temperature for cooking chicken because every piece of kitchen equipment varies and I'd hate for you to have food poisoning it's Wheelie bad!
Preheat the oven to 200OC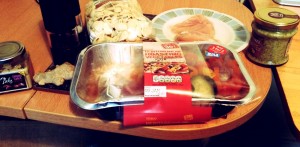 This recipe is so easy I haven't taken a great deal of photographs, you can see above there's a random jar to the right. That's my home made pesto or salsa verdé, I've not worked out what to call it yet, but it's lush, the ingredients to follow for that but you can buy really good ones online.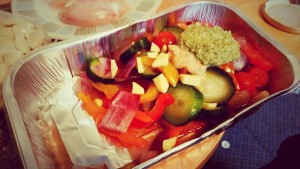 For the vegetables, to the tray add some chopped ginger and lazy garlic (couple of cloves if you're using the proper stuff). Take or leave what you don't want, if you don't like too much ginger leave it out… it's your recipe. It is important to stir through all the ingredients to make sure they all cwtch up to each other and get to know everybody. Don't put them in to cook until you cook the chicken.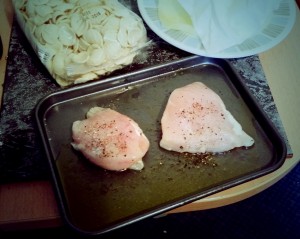 Next you place two chicken breasts on a baking tray, drizzle with olive oil and season thoroughly, they will go in with the vegetables when we're ready to cook. Place the tray of vegetables in the oven along with the chicken breasts. Cook for around 30/35 minutes. It is important to remember to cook the chicken thoroughly. Please make sure that it is fully cooked before consuming.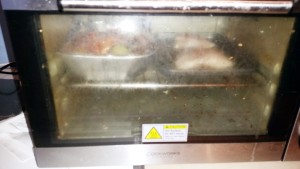 For more information about cooking chicken visit here – don't get killed by one of our recipes that would be wheelie awful! Now it's pasta time, look at your packet and cook it to your instructions – me personally I cook i until it's soft, the image below shows the front of the pasta package I used along with it in the boiling water: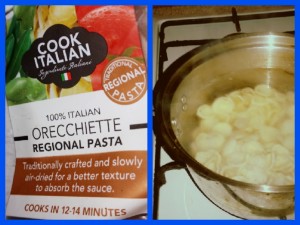 Drain the pasta, make sure you keep a cup of the water for the sauce. Put it back in the sauce pan you cooked it in, put it to one side and the mug of water and leave to one side.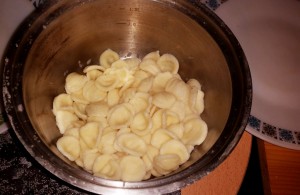 Once the vegetables are cooked liquidise them in a blender with the pesto, ginger and garlic you cooked them with. Blend until it starts to become a sauce, add the pasta water to make the sauce saucier…. oh matron!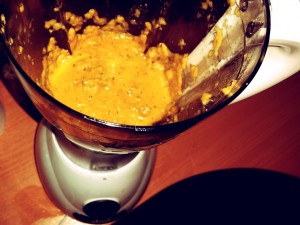 Take the chicken breast out of the oven, when it's ready, cover with some foil and leave to rest. Pour the sauce onto the pasta and stir in thoroughly to make sure that all the lovely pasta shapes are completely covered. Gino would have a fit at this because you should add the pasta to the sauce not like I've done but it works for me  😆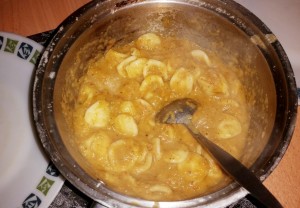 Place the pasta on a plate and then top with the chicken breast. You could sprinkle some cheese or herbs over before you put the chicken breast on.  You can download a full copy of this recipe here.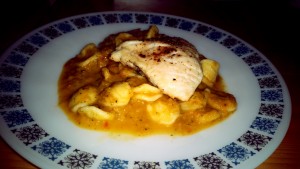 The packet said the following about the pasta:
Historically from the Puglia region of Southern Italy, our Orecchiette pasta is crafted from 100% Italian durum wheat semolina. Our pasta dough is carefully pressed into intricate shapes then slowly air-dried for a rougher more porous texture which holds your sauce perfectly!
The name Orecchiette dirivies from the Italian word for "ear" because each piece of pasta resembles a ear.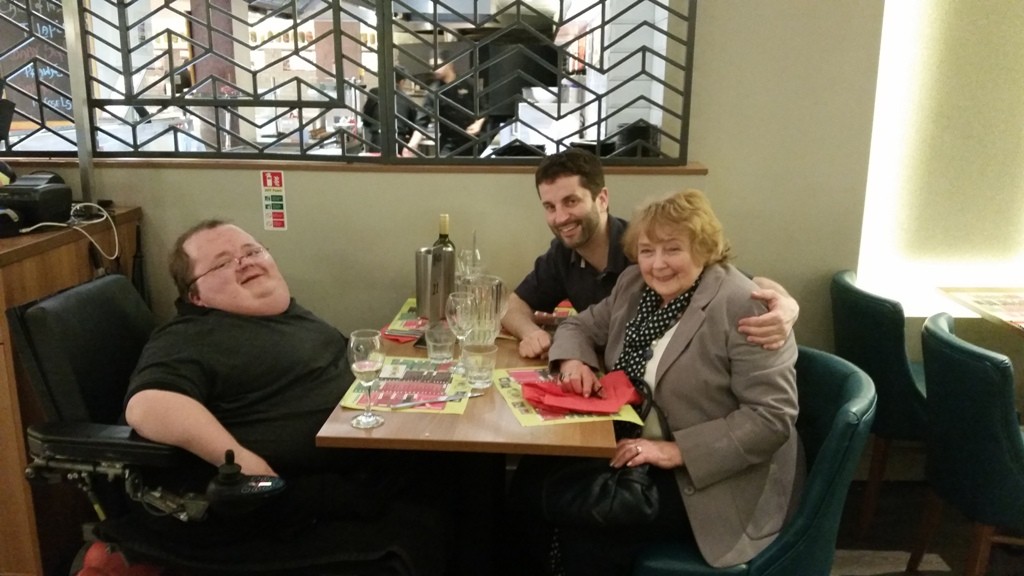 I Went to FED in Cardiff for a birthday meal to celebrate both my birthday and my mother's.  We went with Ginge Greg, it was a great night and a fantastic eating experience – more to follow 😆 😎
For now, have a good weekend, see you all soon!
Rich