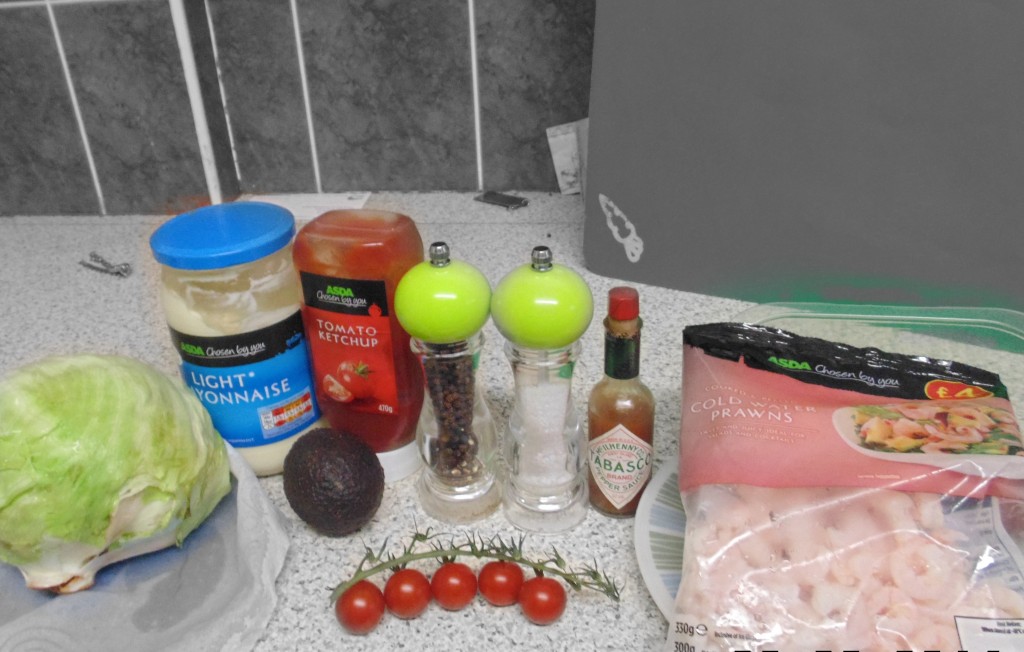 In the vote for the greatest 70's starter of all time the winner goes to (drum roll please)….. Prawn Cocktail 🙂 ! I recently made a two course meal for my lovely mother which was a starter of Pain Free Prawn Cocktail followed by my Store Cupboard Mushroom Stroganoff.
You can see how easy it is by a) the fact that I made it totally on my own from scratch lol and b) the limited amount of utensils I've used in the picture below.
There are lots of different recipes for the Marie Rose sauce but mine is nice and simple. You can of course use fresh prawns, but I didn't have any in my kitchen. You can add tomatoes and other things to this – it's not a typical presentation of a prawn cocktail but my mother was happy :).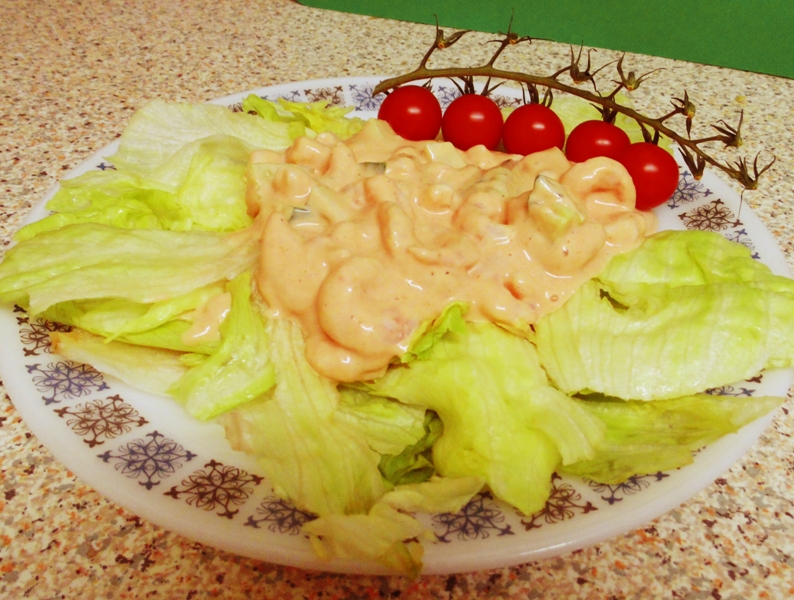 As I've said this was the starter to a two course meal, for the main course of Store Cupboard Mushroom Stroganoff. Remember you can download our step-by-step recipe here. Find our Social Networking pages on the left hand side of the page. If you have any questions or ideas you'd like to ask about please feel free to get in touch by emailing enquiries@wheeliegoodmeals.co.uk.  Come back again soon and, together, we'll make more Wheelie Good Meals!
See you soon 🙂